Lipsticks are one of the best cosmetic products used to make your lips look more appealing and enticing. They are also one of the most popular cosmetic products because even while carrying simple and sophisticated makeup, there is no way you can skip lipstick.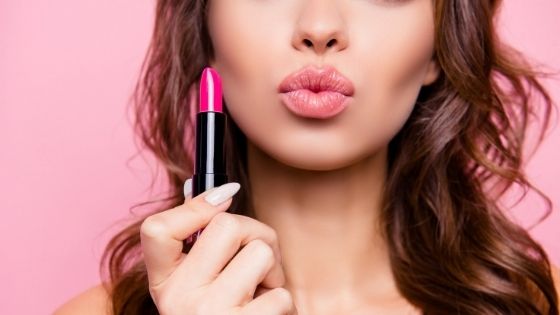 But the biggest nightmare of any woman carrying any makeup is water. Whether it comes from rain or an accident on the ground, water can completely ruin your plan to look like a doll. The same thing can be said about lipsticks as well.
But you don't need to worry about water ruining your favorite lipstick as you have many options of waterproof lipsticks in the market. So, in this blog post, we will discuss some of the best waterproof lipsticks colors you must own.
New Eve Trendy 2 in 1 Match it BURGUNDY Lipstick and Lip Gloss 15ml Cosmetic Duo Makeup.
You can always add a little bit of color and plump and take advantage of the bright grey color while adding a touch of burgundy. It doesn't matter which type of dress you will wear or the color of your earrings; these lipstick colors fit like a glove in every case and always help accentuate your overall look.
Along with the rich color, you will also get plenty of moisturizers mixed in the ingredient to keep your lips soft. This is what makes it one of the best choices on our list. And if you are looking forward to adding a matte touch, you can always have a little bit of powder on your lips for the best looks.
Stila Stay All Day Liquid Lipstick
If you have been searching for one of the best waterproof lipstick in the market but cannot decide which one to choose, then Stila Stay All Day Liquid Lipstick can be the best choice for you. The best part about this lipstick is it offers a long list of colors to choose from, but it also has a large number of vitamins.
By using this lipstick, you can keep your lips hydrated throughout the winter season. Some of the most common colors that you will get in this type of lipstick are dusty rose, deep red, hot pink, orange-red, and much more.
Colorbar Full Finish Long Wear Lipstick
If you love a smooth touch on your lips and have highly sensitive skin, then the best product for you will be Colorbar Full Finish Long Wear Lipstick. One of the best things about this lipstick is that just a single swipe of this elegant product is enough to doll up those lips.
If you want an opaque shade or plan to go for an intense hue, you should do it thrice. Some popular colors in this category are wicked brown, innocently Brown, En Vogue, and much more.
Lancôme L'absolu Rouge
This is another excellent choice if you are looking forward to the best waterproof lipstick in the market and if you have highly sensitive skin. There are different colors available in this lipstick category, and you can choose the best one according to your needs.
But this lipstick doesn't only offer you a wide array of colors and a better look; it also provides you protection from all the harmful effects of the sun.
A waterproof lipstick is no longer a secret of keeping your lips shining and glossy, even during monsoon season. So, go through the options we have mentioned in this blog post and choose the best one.