Managing your company finances is an integral role of being a business owner – especially if you are looking long term and want to accelerate your business growth. However, as important as it is, managing your business finances is not an easy task. If you are having trouble managing your company finances and cashflow, keep reading to learn our top three tips!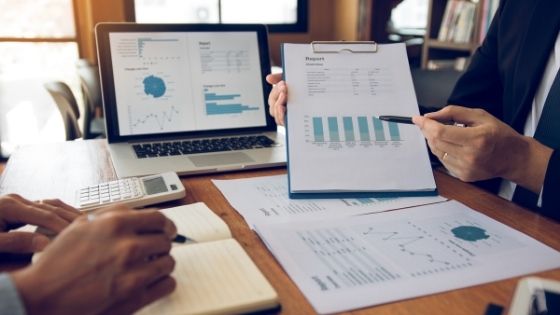 Develop a Financial Plan
One way to help you manage your company finances is to draft and develop a financial plan. A financial plan can be used to keep track of the money coming in and out of your business, and you can model a framework of limitations based on your cash flow.
For example, you can allocate 50% of your revenue on expenses (such as employee wages or supplies), another 30% on expansion initiatives for your business, and another 20% for the development of new products and services.
Your financial plan should guide you towards your financial goals, however should not be too restrictive and non susceptible to change. In the case that things outside of your control causes changes in your business operations (e.g. with the case of COVID-19), it is important to be able to adapt your financial plan to make sure that it is still helpful for you.
Keep Track of Your Expenses
Your expenses will make up most of your financial management duties. As a result, it is important to review your expenses regularly and keep track of them either by yourself or through an accountant.
You can keep track of your expenses by developing profit and loss reports, balance sheet reports, statement of cash flow reports, accounts payable and accounts receivable reports and depreciation reports.
It is also important to keep an eye on your payroll and the progress of your employees while accounting for your business finances. Accounting programs such as XERO or MYOB may help you with this.
Use Corporate Cards
Oftentimes, it may be difficult to keep track of all your expenses as you may be paying from different avenues (e.g. online banking, third-party payment services, straight cash, etc.). As a result, it may be helpful to use corporate cards to pay all your business expenses – so that you can keep all records of your business transactions in one place.
Corporate cards are especially helpful for businesses with multiple employees who are constantly making purchases for the business. These days, you can issue virtual corporate cards to your staff so that they can pay for expenses online or in store with their phones.
When it comes to virtual corporate cards, time consuming paperwork or frequent bank visits are not needed. Virtual corporate cards may be 'topped up' with credit for employees to use, and can be issued, paused or cancelled almost instantly by you as a business owner.
Improving the Financial Management of Your Business
Managing your company finances is incredibly important to master, especially if you are looking to grow your business and work with multiple employees and streams of cash flow. Keep the above three tips in mind and you're sure to manage your company finances much easier!