Choosing a venue is one of the first things you should do while arranging your wedding because it sets the ceremony's tone and theme. When it comes to organizing weddings, couples of today are more inventive than ever. With this, people are now choosing venues that are out of the traditional norms.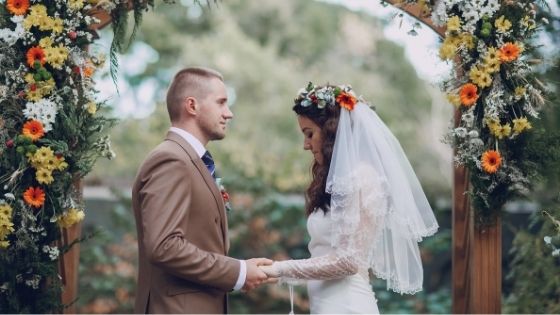 Luckily, there are a lot of unique places to choose from. Such as libraries, sports stadiums, rustic style wedding venue and a lot more. To help you decide, let us discuss different sites and choose one to be your venue.
Library
Adventure, creativity, and sentimentality can all be found in libraries. If you and your fiance are interested in stories, then getting married at a library is a great idea. Many city libraries are magnificent, stylish, and historically significant.
It is big enough to fit all of your guests and still have a space for a dance floor. Although there might be some restrictions, specific parts of the library are prohibited. Extra caution is advised to avoid ruining the books displayed inside.
Sports Stadium
Stadiums offer their facilities to other occasions, such as weddings. When teams are not in season, and there are no games scheduled. So whether you and your partner are avid sports fans, using a sports stadium as a wedding venue is a must.
If money isn't an object, then choose your favorite stadium and book it now. The pros of choosing a sports stadium as your venue are that it can accommodate many people and the sky looks magical at night. Make sure you choose a stadium that's the home court for your team. Getting married in your "home court" adds more feels to the ceremony for a sporty couple.
Zoo
Are you looking for a one-of-a-kind place to host your wedding where your favorite animals surround you? If yes, then getting married in a zoo is perfect for you. Allow your guests to take a stroll through an artificial rainforest on their walk to your wedding venue. During drinks and cocktails, invite some of our fuzzy friends to entertain your guests. A bonus is you can request to extend the time of the exhibits just for your guests.
A portion of the rental price is used to fund existing preservation and animal conservation projects at many zoos. What could be a better location for animal-loving couples looking for a unique and memorable event?
College Campus
Going to college is a once-in-a-lifetime experience. You get to meet people that can be your lifelong friends, and you might even meet the love of your life. College Campuses are more than just places where students can pursue higher education.
They also have some of the most beautiful buildings and landscapes, making them great wedding locations. Many colleges allow graduates and, on rare occasions, non-affiliated couples to marry on their premises.
Based on the area and schedule, your marriage ceremony on a university campus might be beneficial and practical. A campus site may make parking and housing accommodations for guests manageable. Furthermore, many college campuses are located in densely populated districts with cafes and shops within close reach.
Coffee Shop or Restaurant
If you plan on having a small but intimate wedding with only your loved ones and closest friends, you might want to consider a coffee shop or a restaurant as your venue. Both can provide different amenities such as catering, the staff, and even your wedding decorations, making it a one-stop shop for all your wedding needs.
If you wish to expand your guest list, most restaurants have a function hall to cater to your demand. Conversely, if you only invite a few people, they also offer private rooms that can accommodate you while providing you with exclusivity.
Barn
Barns as a wedding venue are excellent for your big day if you opt for a chill, country, and romantic setting. Barn wedding venues provide stunning landscapes, fantastic photo opportunities, and a relaxing, natural environment that your guests will enjoy. With most barns located in areas close to nature, some facilities can accommodate you for your honeymoon. It is an affordable option if you want to have a peaceful and quiet stay.
Greenhouse
Greenhouse as a wedding venue includes an all-glass roof and windows that give you and your wedding guests the feeling of being out and about without having the hassle of dealing with being outside. Furthermore, these greenhouses are frequently filled with rich plant life, providing good ventilation and enhancing the outdoor experience.
As a bonus, you can have fresh flowers for your wedding and incorporate them into your decoration. It can also be used as an opportunity to take photos to look back on the memories of your big day.
Takeaway
If you want your wedding story to stand out when sharing it with other people, have it in a non-traditional place. It can help you save time, effort, and money without compromising your wedding experience. Being normal is overrated anyway, so do what you want and enjoy your day.