There are numerous reasons as to why you may be thinking about redecorating your home. Perhaps you have just moved into a new place and want to give it a bit of a spruce up or inject your own personality? Maybe you are tired of the current design and it is time for a change? Whatever your reasons, redecorating your home can be a very fun way to make your home truly your own and a reflection of your style and tastes. If you are not sure where to start, here are just three popular décor ideas to give you some inspiration!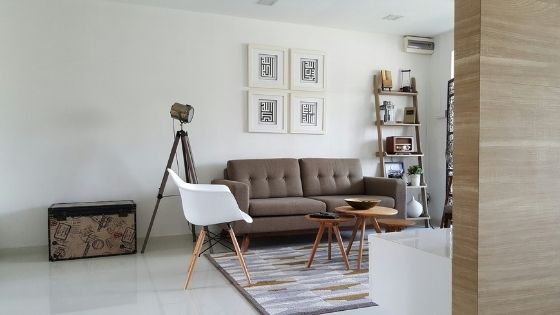 • Monochrome
In design terms, monochrome usually means black and white and is a great way to create a stylish and classy atmosphere in your home. Monochromatic homes often feel minimalistic and free of clutter or excess. Light tones can make a room feel larger and airier, so why not try painting your walls in an off-white shade and accenting the room with greys and blacks? This can be achieved in many ways, from furniture and accessories to fixtures and essentials like a stylish radiator from radiator specialists in white or dark grey. You can also combine a monochromatic scheme with other trends, such as a pop of color or a feature wall. This is a great way to make the color stand out, as it will feel stark compared to the rest of the home. If black and white are too severe for you, try experimenting with various shades of each color, as this can help soften the overall effect.
• Vintage
If antique, shabby chic, or a specific time period is more your thing, then vintage-style décor encompasses all this and much more. You may have a favorite time period, such as the 70s, and want to emulate some of the colors and textures that were popular back then. However, just because your décor is inspired by the past doesn't mean that your accessories and appliances have to be genuine. There are lots of options when it comes to vintage-inspired items, so you can find something inspired by your time period that is actually brand new! You can also have a lot of fun spending hours in antique and thrift stores to give a new home to unique items and furnishings, and you may even be able to find something from your favorite period.
• Color block
Perhaps the opposite of monochrome, you could base whole rooms around your favorite color. This is a very bold choice and not for everyone, but it could be a lot of fun. It may take you some time to find every item in a specific color, but the final effects are incredibly eye-catching. Color blocking is the use of colors that are opposite each other on the color wheel, and this could be an alternative to a single-color room. These colors purposely stand out against each other and can be used in a variety of ways, such as single items or patterns combining the two.