In this article we will give you a brief overview of the skills needed to ace PM interviews, based on our comprehensive guide.
We'll go through what skills ("hard" and "soft") to point out in your CV and cover letter, how you should format them and what you should be aware of when going into the interview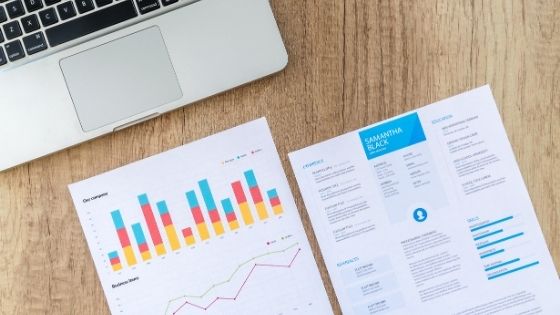 The Skills You Should Highlight in your CV
A product manager's job is a complex one, blending different types of technical and soft skills. Therefore, a PM's CV needs to emphasize that you possess all these skills.
You should focus on the following: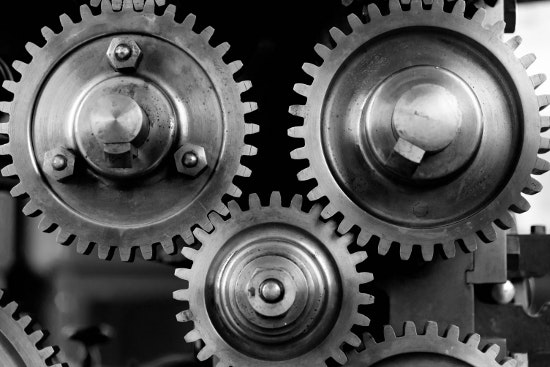 1. Technical Skills
Both business skills and the more tech oriented ones should be part of any aspiring PM's arsenal.
1.1 Engineering
A product manager will need to understand what the engineering team does so they can represent them in front of other teams and departments.
Because PMs will often need to adjust deadlines due to technical reasons it goes without saying that they need to be able to understand said reasons well.
Therefore you need to highlight any possible experience with computer science, whether it be a coding bootcamp or you learning coding in your spare time.
1.2 Design
PMs are not in charge of designing the UX or UI but they do need to be able to offer constructive criticism that leads their team in the desired direction.
Therefore in your CV, you should highlight any design experience – including seemingly banal things such as taking a design class.
1.3 Data Analytics
Interpreting and analyzing data is paramount for PMs so you should emphasize any experience you might have with data, especially with tools like Excel, SQL, or Python.
1.4 Strategy
Any PM worth their money will be able to find opportunities in the market and be able to devise scenarios that exploit them. What this means for your CV is that it should highlight all the strategy-related work you have done, including market research and problem-solving as well as writing business plans (if you have that experience).
1.5 Digital Marketing
Knowing which audiences to target is an essential skill for any product manager therefore your CV needs to include any experience in marketing, whether it be running a blog, designing ads, and being in charge of social media channels.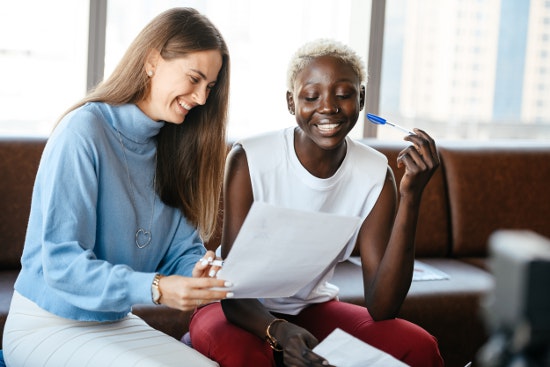 2. Soft Skills
You should not neglect soft skills as they too are essential in constructing a strong PM CV – you should focus on the following:
2.1 Being Organized
A product manager needs to be able to organize their work efficiently, be able to work independently, and know which tasks to prioritize. As such, you need to highlight any complex projects in your CV, prioritizing those in agile environments.
2.2 Being a Leader
Because product managers aren't subject to a definitive hierarchy, they often need to be in charge of and coordinate different team members so leadership skills are paramount. As a PM you should be able to assess your team members' opinions and take their recommendations but also take charge and lead the team to its objective.
What this means for your CV is you will need to emphasize any leadership roles you may have been cast in – including sports teams, societies, and clubs while you were at uni.
2.3 Being Strong at Communicating
Adaptability and excellent communication skills are the trademarks of a successful PM since they are constantly in contact with several teams and stakeholders.
The CV of a PM needs to showcase those qualities in its own right since it will be particularly scrutinized by recruiters looking to see how candidates present themselves and their experience. So in short how you layout your CV is a test of successful communication that you need to pass!
How to Format Your CV and Cover Letter
Here are some tips on how to present the skills mentioned before in the right way:
Write a one page CV/CL– Remember what we said about prioritization – no matter how much experience you might have, make sure you only include the most relevant things, both in the CV and the CL
The CV and CL should complement each other – Avoid simply repeating the information from the CV in the cover letter, but elaborate on the points that are crucial for the job at hand
Only have 5 sections in your resume – Our suggestions are Personal information, Education, Work experience, Extracurricular achievements, and Additional skills.
Tailor your CV to the job – Only talk about skills that are relevant for product management and definitely don't recycle any generic information from other job applications
Keep the sentence structure short and use plenty of action verbs – Your sentences should be brief and easy to read and you should highlight the required achievements and skills by using action verbs

How to Prepare for the PM Interview
Any product management interview is a difficult task, even for those who have gone through it before. In what follows we give you a quick outline of what to expect
How the Process is Structured
Over 4 to 8 weeks you will go through the following steps:
Writing and submitting the actual application
An initial phone interview with the HR department
Several phone interviews with PMs working for the company
The final interviews at the company's site
How Does the Interview Process Work?
The initial screening is followed by a phone interview with the HR department. This will be a standard fit interview where they try to determine if the company is right for you and vice-versa.
At this stage, they will most likely want to explore your CV in some depth as well as ask several behavioral questions to determine how you act in certain situations.
Provided you make it through, there will then be a virtual interview with a product manager from the company, dealing mostly with daily PM issues.
The last round will be onsite and will consist of 3-7 interviews. There will also possibly be time for you to have some more informal discussions with people working for the company. If you do well in this last part you will then receive your offer
What Questions You Will be Asked
There are a few main types of questions that you should be asked:
Questions about product strategy
Questions about designing a product
Questions of a technical nature
Questions requiring analysis
Questions about your behaviour in the workplace
You can apply the following structure to essentially answer all these types of questions:
Make sure your objective is clear and well defined – showcase that you understand exactly what you are being asked, then come up with an objective with your interviewer
Propose solutions and come up with a structure – propose several solutions to the problem at hand
Have a discussion about the propose solution, analyzing them in turn – find the pros and cons for each solution and then prioritize them with the interview
Deliver a final recommendation
Conclusion
Briefly then, if you want to be successful in interviews for PM jobs you need to showcase the right skills, both in your CV and CL as well as in the interview.
You also need to be ready to answer PM-specific questions showing you are very organized and always ready to solve problems.