Over the years, video marketing is an integral part of the marketing initiatives of multiple brands. As social media gained popularity, brands started coming up with innovative ways of promoting themselves on such platforms. In just a few years of its existence, TikTok has established itself as a powerful pillar in the world of video and social media marketing. With more than 90% of the videos in TikTok having some form of product placement, this platform presents a sea of marketing opportunities to marketing enthusiasts.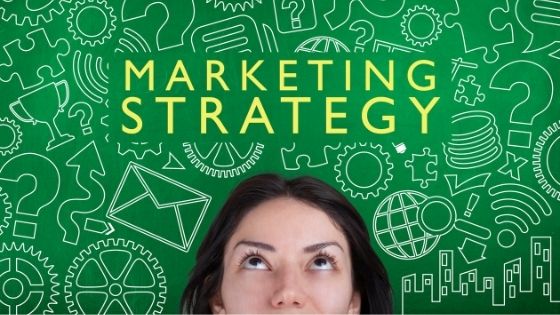 Before you get to using TikTok for marketing, you need to realize that this platform caters to younger demographics. People in the age group of 14 to 20 years are the most active TikTok users. The platform's popularity saw an exponential rise when millennial celebrities like Justin Bieber, Miley Cirus, and Mariah Carey took to the platform.
Irrespective of your business offering, you cannot afford to ignore TikTok as your followers are likely to be active in this growing platform. Moreover, the videos that you create for TikTok can be cross-promoted across other social media platforms such as Facebook or Instagram.
With proper planning, it is plausible to incorporate your brand in the fun and light-hearted content that you create for TikTok. As a brand, you need to plan your video content to casually mention your business without making it too obvious. Overtly promotional videos that center around a brand have lesser chances of getting viral on TikTok.
By now, you are convinced of the importance of setting up a TikTok marketing strategy. Let us now look at 5 simple steps that will allow you to begin your TikTok journey on the right foot.
Come Up with A Plan
TikTok is an expressive medium, and you need to plan the objectives of your video if you expect it to give you returns. The videos that you create to build brand awareness will not be the same as ones that intend to raise social media engagement.
A look at the latest TikTok statistics establishes that 100 views on the video generate 12 engagements. The engagement may be likes, shares, or comments.
To get the desired views, you need to create a viewer persona and come up with content that appeals to your target group. Having a TikTok posting schedule will allow you to consistently post video content. This will establish your brand name among the audience, thus making them more likely to choose you over the competition.
Experiment With TikTok Effects
TikTok is a visual medium, and the aesthetic appeal of your videos plays a crucial role in deciding their popularity. While several video editing tools let you come up with pleasing content, one of the quickest ways of creating TikTok content is by using the TikTok effects. The platform categorizes the effects as Trending, Selfies, Animal, New, World, and Accessories.
Understand that there is no sure-shot path to getting viral on TikTok.The more videos you create, the better are your chances of getting viral. Experimentation with TikTok effects will allow you to create TikTok content in the blink of an eye and deliver consistent videos to your followers.
Use Relevant Hashtags
If you are keen on getting your videos viral on TikTok, you need to use relevant hashtags. TikTok users who click on the Discover option in the bottom left of the screen see videos on trending hashtags. Ensure that the hashtags that you add to the video are relevant to the content. If you refer to the latest marketing report, you will find that video descriptions of the viral TikTok content have 3.26 hashtags on average. A whopping 87.3% of all TikTok videos had at least one hashtag.
While hashtags are an important part of TikTok marketing, you need to realize that TikTok is different from other social media platforms such as Facebook and Instagram. Here, the hashtags appear on the video. Thus, if you add 10 or 12 hashtags (like in other social media platforms), it will make the video congested and take a toll on the visual appeal of your content.
Make the Most of User-Generated Content
While top brands such as Flighthouse, Samsung, and Chevrolet are using TikTok to build their digital identity, over 50% of the top brands do not have a TikTok presence. As a brand, you can take advantage of the present situation by jumping into the TikTok bandwagon to stay ahead of the competition.
Try to create hashtag challenges where you ask your followers to create content with your products and post them with a particular hashtag. A good hashtag gets people talking and encourages viewers to take your products to other social media platforms. Moreover, TikTok users are keen on content creation and are likely to participate in hashtag challenges if you can entice them.
Leverage TikTok Analytics
If you are keen to make the most of TikTok, you need to keep track of all that is happening in your account. TikTok analytics provides you with a bird's eye view of your account activity. The analytics features are available only to pro accounts on TikTok.
To create a pro account, select the 'Manage my account' option and then click on the 'Switch to Pro account' option. Post that, select a relevant category for which you wish to get customized analytics. TikTok will ask you to validate your mobile number with an OTP. Post successful validation, your account will become a Pro account and you can see the analytics option under the Settings tab.
Once you get to the Analytics section, you can track the followers, video, and profile views under the Overview dashboard. Detailed insights such as the audience territories, average watch time, traffic source types, and other relevant details will be available to you. That way, you will be in a better position to plan your TikTok content distribution.
While most of us see social media as a unified entity, the fact is that every social media platform has its specifications. TikTok had entered the social media scene when there were multiple established players in the game. Despite that, it has taken the social media world by storm, and experts predict that this platform will stay popular in the days to come.
As you promote your brand on TikTok, try to come up with innovative ways of connecting to a younger audience. Take a creative approach to integrate your brand in the TikTok videos that you create. That way, as your video gets viral, the reach of your brand will also improve. You can then expect better brand visibility and a higher brand recall.