If you think that ink and paper advertising has gone the way of the dinosaur, think again.
With the advent of digital advertising, companies have jumped off the print advertising wagon for this cheaper alternative. But that's a mistake.
In fact, digital advertising is far more effective when ink and paper advertising campaigns are run concurrently.
So if you've ditched print altogether, here are three areas of print advertising and marketing you'll want to reinstitute.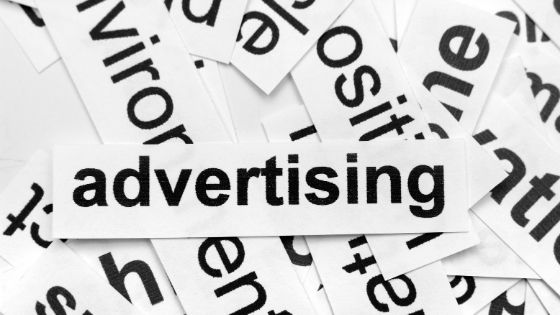 1. Newspapers and Magazines
If you're looking to boost your brand's reputation in your local market, newspapers, and magazines are especially well-suited for this. Considered one of the most classic types of advertising, running print ads in newspapers and magazines is an effective way to get your brand noticed.
While newspaper ads don't give you as much leeway in terms of design, you can make a strong impression with a well designed, full-color ad in a magazine. Employing the services of a graphic designer who can create a compelling design will give you a great return on investment.
Keep in mind that you'll want to target potential customers in a variety of ways through this sort of ad campaign. And, as mentioned above, run it in tandem with digital techniques including banner ads on social media to tie it all together.
2. Postcards and Brochures
As local paper advertising goes, postcards and brochures are among the most effective. They're ideal for getting the attention of local customers, as well as those visiting your area.
What makes this form of paper advertisement unique is that rather than reaching out to potential customers, it brings customers to you. Placing your brochures or postcards at hotels or other local businesses is a great way to get publicity. Plus, you'll be working with other small businesses and making important connections.
Postcards, if done well, can also be keepsakes that potential customers may hold on to for other purposes. Either way, it's advertising for you.
Once again, when tied in with digital advertising, postcards and brochures can bring continuity to your campaign. For example, you could use them to send people to your website and then tie it in with a pay-per-click campaign.
3. Business Cards
When's the last time you got a business card? It probably hasn't been too long. As a marketing practice, business cards have never gone out of style.
Not only do they serve as quick reminders upon meeting someone, but they're also essential for handing out at conferences, seminars, and meetings. And they're the ultimate expression of your brand.
Plus, they're inexpensive. And if you're able to effectively strategize your business card designs to speak well of your company, they're invaluable. So go with the perfect logo, colors, image, and typeface to garner the desired effect. And be sure to carry that design over into your website.
Use Paper Advertising to Boost Your Digital Marketing
If you've been hesitant to include paper advertising in your marketing budget, consider the fact that investing in print will give you more bang for your buck on what you're already spending on digital marketing.
So take advantage of all of your marketing options!
And for more great articles on best digital marketing practices, keep checking back with our blog!