Marketing is vital to the development and maintenance of your brand, regardless of the industry you are operating within. So, if you are looking to improve the quality of your brand and ensure it is operating successfully, then this article has a few marketing tips that you might want to consider.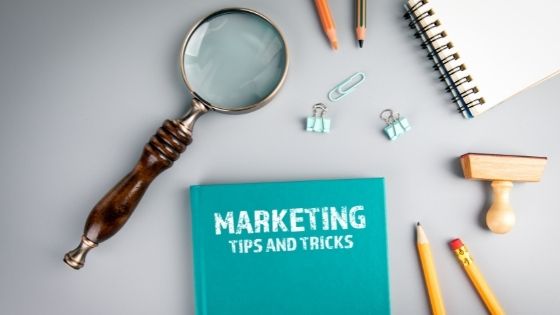 Consider Your Branding
Hands down, the most important thing you can do to help your business keep its brand alive is to settle down and do your research when it comes to your brand. Only by fully understanding your brand, what you want from it, and how you are utilizing it within your business will you be able to turn your efforts towards the effective protection and utilization of branding efforts within your business. Fortunately, there are plenty of things that you can do to improve your understanding of your brand and the relationship that you have with your brand.
What is Your Product? The most important point to keep in mind when you are considering your branding is what your product actually is. After all, your brand should evoke your product in your customer's mind. The two are linked inextricably, which means for your branding to be effective, you must keep your product in mind.
How Are You Engaging Customers? On top of that, it is also important that you consider how, exactly, your brand is interacting with and engaging your customers. At the end of the day, if your customers don't find your brand interesting, they aren't likely to try your product. So, you need to do everything you can to ensure your brand is engaging customers well.
Engaging with Digital Marketing
Once you know what you are doing when it comes to your business's brand, it is highly important that you start taking active steps towards the improvement of your brand. There are plenty of reasons why this is so important, but ultimately it boils down to the effect that your brand has on your business' success. After all, customers are almost universally more likely to engage with a brand that they are familiar with and think highly of.
Establishing Web Presence. There are plenty of digital marketing techniques that you could apply to improve the impression of your business that is held by your customers. However, in order to begin with that kind of marketing, you would first need to take steps to improve the presence of your business online. Web presence is an important element of your business's ability to compete in a digital market and essentially boils down to the likelihood of your website placing highly on a search results page for relevant terms.
Building Your Website. One of the most effective ways to ensure that you are effectively and consistently building your web presence is to invest in the development of your own website. In doing so, you essentially give your business a digital hub. From this hub, your customers should be able to easily and effectively find any and all content connected to your business and even potentially buy products. An effective website can also help to improve the effectiveness of popular digital marketing techniques such as social media marketing.
Useful Tools to Help Your Branding
While marketing and understanding your brand effectively are important points when it comes to the maintenance and optimization of your brand, there are plenty of other points that you could also be utilizing to your advantage. In particular, there are a plethora of tools available to your business that you could be making effective use of to strengthen and grow your brand. These tools range from managing your social media efforts to creating your digital content and will generally help you maximize the effectiveness of your business in almost every area.
Digital Asset Managers. This is a piece of software that is designed to store and manage the digital content that you are producing for your website and social media campaigns. Making use of digital asset management, or DAM is an excellent way to improve the effectiveness of your online content marketing efforts and ensure that you are able to increase productivity in your digital marketing efforts. If you want to learn more, you can read about it here.
Social Media Management Tools. Similar to your DAM software options, there is software designed to help you manage and make the most of your social media marketing efforts. This can help you to create social media content that hits more effectively and draw more commerce towards your website. However, you have to know what you are doing, even when working as directed by such a tool.
Utilizing Data
Finally, one of the most important resources that you should be utilizing is data. The data that you collect from your customers, both from online activity and internal business statistics, is one of the most versatile and effective tools that your business could ever hope to gain. By engaging effectively with data, your business can hope to predict potential trends in customer purchase patterns and other vital areas.
Data Collection. To start utilizing customer data to effectively react to the movements and changes in the digital climate, you are going to need to start reliably and effectively collecting as much data from your customers as you possibly can. There are plenty of avenues to do this, but some of the most effective is via your website and through keeping careful track of your sales statistics. You can also collect this data by sending out surveys to your customers, although this kind of data can be less reliable.
Analyzing and Engaging with Data. Once you have collected the data necessary, you can begin to properly engage with said data. There are plenty of potential ways to do this, but ultimately, the most important point is that you are identifying trends in the data which can be used to anticipate the potential movements of the market. By doing so, you will (hopefully) gain an edge over your opponents and enable your business to target customer interests far more effectively.