The artificial hair wig is very common and so is men's toupee that we can see people using these days to apprehend their appearance. These hair wig and toupee are planted on the skull in such a way that they give a natural look to the person wearing them. But the main problem that we may also feel with the natural hair system is to remove the tape and glue from hair which is not a simple think to accomplish. Sometimes sticky glue or tape get stuck to our hair system and other times artificial wig and toupee plantation use glue and tape on the head as well. In both the scenario it is crucial to know about getting rid of this adhesive glue and tape from your head. Here we will discuss all the important steps that can help you to get rid of glue and tape from your hair.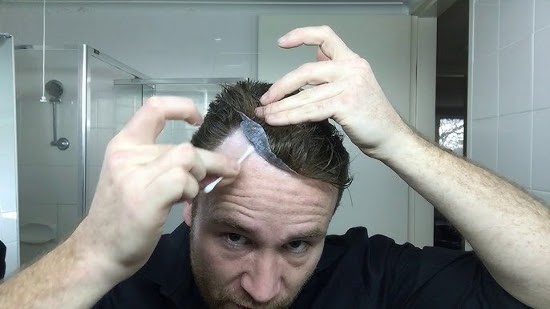 Try to Apply Essential Oils for Some Time
The best way by which you can remove tape and glue from human hair wig or natural hair is to apply essential oils. For example olive oil, castor oil, argon oil can work very well in order to loosen the glue from your hair. We have the idea of this solution inherited from our elders and still using it whenever any adhesive substance stick to our hair. So try out this at priority level and you will get a good result eventually. Make sure that you are leaving the oil for some duration and not rinsing your hair abruptly just after applying the oil to your hair. Within half an hour you will be able to see the magic of the essential oil that is going to work on the glue or tape.
Buy Glue Removing Solvent
The glue removing solvents are easily there in the market and you can purchase them for you. These solvent are like perfect medicine to the problem and can work directly to the affected area where you are facing the glue or tape issue. Just apply the solvent directly to the glue or tape and it will start loosening after some time. This is the perfect way if you are in hurry to attend a party of such occasion and want to get rid of the glue from your hair immediately. Always buy a good quality solvent so that you can get the glue and tape removed easily in fraction of minutes. You have to be very wise while choosing the one and can also take reviews of people online who have used them earlier.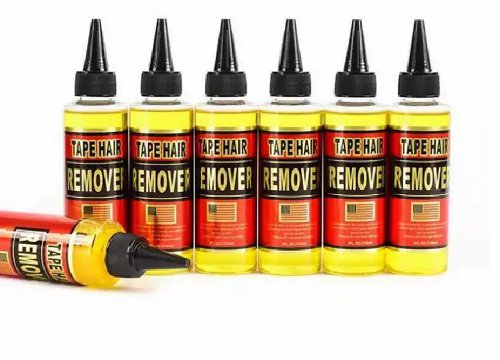 Alcohol Based Spray Can Do Magic
The next thing that can save your hair or artificial hair form glue and tape is alcohol spray that are easily available at every shop. Just make a discussion with your hair therapist regarding using an alcohol based spray for getting the glue out of your hair and go on. If you are suggested to take certain precaution then do stick to them for sure. That is how you can make it happen to remove the glue and tape from your hair. The best thing is that you can use them in the form of spray also so no need to get your entire hair wet. This is the reason why these spray are preferred by the people whenever they encounter any of such issue with their natural or artificial hair.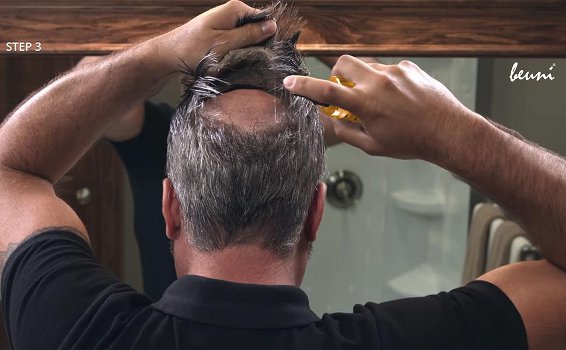 Soak Some Time in Shampoo or Conditioner
The last and effective way that can help for you to get out of this worry is using shampoo and conditioner for the same. While bathing you can apply a little of shampoo to the area leave it for a while and then try to grab the glue patiently from your hair. This is how you can get out of the problem. Water is a natural solvent that can work on glue to loosen the adhesive nature of the glue and thus give you glue or tape free hair very easily. Make sure you are using this way in very apt manner as hurry will not bring results in this case you really have to pay patience for this.
Conclusion
All these methods are going to give you perfect hair that are free from glue or tape. Using artificial human hair planted on your head is not that easy as it comes with so many issues. But at the same time we all are ready to wear with them to look good for self-esteem. Using above practices can get you out of any trouble that may arise by wearing the artificial hair or we can say toupee also. So this is the perfect time to use these wig to hide your baldness and step out with confidence.