Asia-Pacific is a region that is booming with growth. Financial hubs are vital in fueling this growth and attracting businesses and investors. Here are five of the most critical economic seats in Asia-Pacific.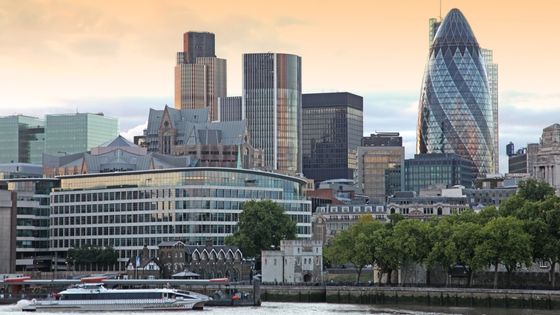 1. Hong Kong
Hong Kong is one of the world's major financial hubs and has consistently been ranked as one of the best places to do business.
With a population of over 7 million and a GDP of over $365 billion, this Asian island attracts more companies and investments yearly. This is mainly due to the highly developed infrastructure and the well-trained labor force.
In terms of market capitalization, the Hong Kong Stock Exchange is Asia's third-largest stock exchange.
2. Singapore
Singapore is another key financial hub in Asia and is home to over 600 international companies, including financial companies like this.
Singapore's major industries include electronics production, petroleum refining, and the world's busiest seaport. It has a high Human Development Index and a progressing economy with a diverse workforce.
The country's favorable tax environment has helped make Singapore a popular destination for global businesses to set up regional operations.
The city-state's robust infrastructure and skilled workforce make it an attractive location for businesses looking to base their operations in Asia.
In addition, Singapore is home to several renowned universities, which gives the city-state a strong research presence.
3. Shanghai
Shanghai is one of Asia-Pacific's most important financial hubs and has been recognized as a global finance city.
In the Global Financial Center Index compiled by Chinese and the U.K. think tanks, the China Development Institute, and z/Yen in September 2020 and March 2021, Shanghai placed third in both editions. After Hong Kong, London, and New York, it ranked fourth in March 2022.
It is home to several important financial institutions, including the China Banking Corporation and the Industrial and Commercial Bank of China.
The city also has a robust infrastructure, including world-class airports and a reliable banking system. This makes Shanghai an attractive location for business, and it is quickly becoming one of the leading cities in the world.
4. Tokyo
Tokyo had Asia's highest gross domestic product, with an estimated GDP of 1.6 trillion U.S. dollars in 2020.
Despite global uncertainty, Japan is charting a steady course. In the face of a growing trend of protectionism and intensifying friction between the U.S. and China, the country has championed global free trade with steadfastness.
Compared to many other financial cities around the world, Tokyo had a relatively low number of infections from COVID-19 during the pandemic.
The social environment, meanwhile, is renowned for its pristine condition, excellent living conditions, and excellent infrastructure. It is no wonder that Tokyo is emerging as Asia's next financial hub.
5. Seoul
Seoul enjoys several geopolitical advantages as a financial hub in the Asia-Pacific region. Apart from its proximity to China and Japan, Seoul is the capital of South Korea.
Additionally, Seoul's robust infrastructure and city environment make it attractive to businesses looking for an innovative and high-tech environment.
In recent years, Seoul has also made significant strides in its efforts to become a center for international finance.
These Asian cities play an essential role in the global economy and are increasingly important in business and finance in the 21st century and beyond. Companies that want to establish operations in Asia-Pacific should take note of these cities' strengths as they look to the future.