MBA in supply chain management is one of the top specializations that B-school aspirants should look out for. The boom in e-commerce is here to stay, and will only grow over time. As a result, this demand, initially triggered by e-commerce, is only set to expand.
Professionals with a specialization in supply chain management will be highly sought after in the years to come.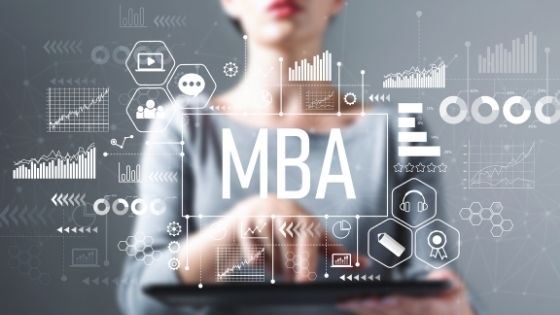 A well-thought-out logistics process is critical to the success of any business. If the supply chain operations are not managed with efficiency, organizations will fail to deliver products to consumers at the right time. There is high competition in this field, and organizations are racing against each other to fulfill the demands of their customers.
Opportunities after MBA in Supply Chain Management
The work of supply chain management involves being at the critical point of contact between an organization and its various suppliers. Especially for organizations where outsourcing is the custom, a function in this domain becomes highly critical to the entire value chain.
So, let's first look at some of the coveted job profiles that MBA in supply chain graduates can find themselves in.
● Supply Chain Analyst
A supply chain analyst is responsible for maintaining the procedure of collecting data and analyzing it to achieve the highest possible efficiency. The most critical function of a supply chain analyst is to reduce company costs while acquiring various products.
It also involves thorough research of the market to find product prices and ensure that the company is receiving it at the right cost. The average salary can be somewhere between 6 LPA to 18 LPA, depending on the experience.
● Logistics coordinator
Logistics coordinator is responsible for managing the shipping operations of products across warehouses. Time is of essence in this role, because it forms the base of product operations, as companies acquire products, before it can reach the consumer.
For companies where door-to-door delivery of products is involved, the responsibilities of the logistics coordinator are more expensive. The average salary in this role starts at 5 LPA and can go as high as 15 LPA after 2-3 years of interview.
● Operations manager
Logistics and supply chain are fundamental aspects of operations in any corporate organisation. With time and experience in the field, professionals have the opportunity to diversify into operations as a whole.
Adequate experience in logistics and supply chain can equip you with the necessary skill sets to function as an operations manager. Once you get to this point, there will also be opportunities to work as a consultant.
Top 3 colleges for MBA in Supply Chain Management
1. Narsee Monji Institute of Management Studies (NMIMS)
NMIS is one of the best institutes to get a degree in logistics and supply chain management. However, at NMIS, candidates can do PGDM in Logistics and Supply Chain management. The institute is located at the heart of the country's business capital, and has become one of the trusted sources for companies to find the right employee.
There will be ample opportunities to intern at top companies while still being a student at NMIMS. The complete B-school experience at NMIMS will enable students to be high-quality professionals in the industry.
2. Calcutta Institute of Engineering and Management (CIEM)
Calcutta Institute of Engineering and Management (CIEM) is a top professional institute in Kolkata. It has become a top hub for MNCs operating in the Eastern Region to hire candidates on a regular basis. Their collaboration with Sunstone Eduversity has boosted the scope that students get while at CIEM.
There are already 400 recruiters on board with Sunstone, and many opportunities will be there during the course for industry exposure. If you're looking for an opportunity to kick-start a successful career, Calcutta Institute of Engineering and Management (CIEM) is the place to be.
3. Indian Institute of Social Welfare and Business Management (IISWBM)
IISWBM is one of the best B-schools in the Eastern Region. It is located at the heart of Kolkata's 19th Century heritage parts and comes with a great placement record. The institute is noted for its partnership with many top MNCs in the country.
Regular hiring from the institutes take place and all students can expect to get placed at the end of the course. It is one of the most affordable places to get an MBA from, and with great faculty and internship opportunities, the prospects for students are excellent.
Conclusion
An MBA in supply chain management equips students with the necessary skill set to be exceptional professionals in this domain. On top of the general demand, competency is valued over everything else. Graduates who have the determination and tenacity to excel have a unique opportunity to have a highly successful corporate career after an MBA in supply chain management.
However, getting your degree from a top college will make your career path smooth and give you many opportunities to prove your worth.