Most people often say that studying abroad will completely change your life or that an individual will come back as a new person. International education is on the rise and can help you develop global perspectives. It will expose you to different cultures, enrich societies, and religions, and broaden your career opportunities. Studying abroad will even help you discover new approaches to handling similar situations. As per a survey, more than 90% of respondents reported that studying overseas helps increase self-confidence and helps them understand their own cultural biases better. Propel your career and take this exciting academic turn in your life by choosing overseas education. Here, we will talk about the best ways to improve your chances of getting an education visa.
Getting an Education Visa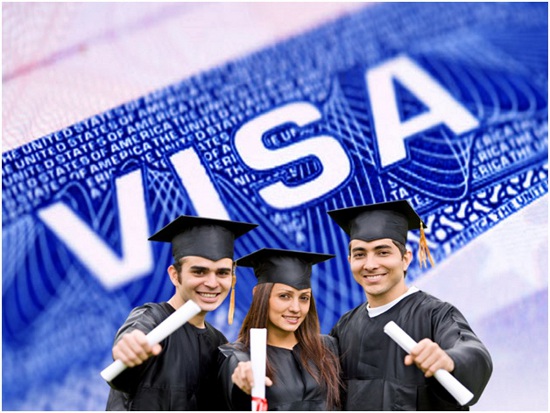 The first thing to note here is that multiple students apply for an education visa every year. However, there are a few fortunate ones that end up clearing all the procedures. Apart from clearing the IELTS exam and the institution's qualification test, a student will also have to comply with other conditions for getting the visa. For instance, the student should be healthy, and should not have any criminal background or be involved in any fraudulent activities. Here are certain things you must follow to overcome all these challenges.
Complete Details on the Application Form
The application form plays a crucial role, and you cannot miss out on important details in the form. Make sure you are filling in all the details. An incomplete application form could directly lead to rejection, and you may have to start the process of filling out the application form again. In addition to this, students would have to pay extra attention to the college application form. Make sure you are writing an appropriate cover letter and giving all the necessary details in the form. Provide all academic, and employment history, travel information and all other details along with the form. Ask the support team for guidance and fill out the application form after it.
Meet Health and Medical Guidelines
Every country may have specific guidelines on health and medical conditions. To get approved for the student visa, make sure you are meeting all the conditions. If you have been convicted of a crime or involved in any fraudulent activity before, it might get difficult to get approved for a student visa. Make sure you have data to prove yourself innocent and documentation to support your answers.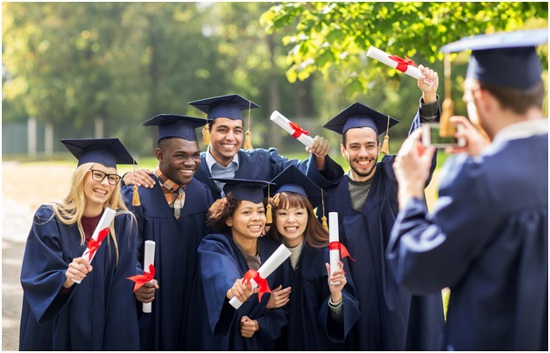 Meet Funding Guidelines
Whether you are a student or a working professional, you will be required to meet the funding guidelines. You will have to show that you have sufficient funds to sustain your living in the country. If you do not meet the funding conditions, it may lead to difficulties in getting your application approved. If you are unable to meet the minimum amount requirements, your application may get refused.
Before applying for a student visa, you should even plan on your finances. If you are planning to take a loan, have clarity in your mind. Think of all the aspects associated with the loan and make a plan on how you wish to return it. Take guidance from the elderly or individuals who have expertise in handling finances.
Consult an Education Consultant
The best way to get an education visa application approved could be to consult the experts. You should consider consulting reputed overseas education consultants. First of all, they deal with multiple applications every day and are well aware of what could be the reasons for the refusal of the application. They will take a look at your application carefully and help you with all the details. Other than this, they will ensure that your application is complete and not missing any necessary detail that may be the cause of refusal.
Consultants may even help you find relevant educational universities within the area. They may even help you with the procedure after the visa and may help with accommodation or other things. A consultant could even help with the interview procedure. Therefore, you will gain a lot of insights and information which may help in getting the application approved.
Improve Your IELTS Score
Another way to improve your chances of getting the application approved could be to improve your IELTS score. Most English-speaking countries will have this criterion for IELTS scores. If you score less than the minimum, your application may not be considered. The IELTS scores carry the same importance as the details in your application form for the college.
Check the structure of the exam in advance to get a proper understanding of the test and see how you can improve it. Develop your reading and learning techniques. Focus on improving your vocabulary and practice as much as you can to improve your scores in the exam. Go through the instructions carefully and then proceed with the examination. You can consider taking guidance from the best IELTS coaching centre. The experts will share their knowledge and help you understand how you can improve your scores in the IELTS exam.
Keep up With Immigration Laws
Another thing to keep in mind is to keep an eye on the latest immigration laws. Go through the official website and read the regulations carefully. Additionally, you must keep immigration up-to-date. If there are any significant changes in your application, make sure to inform the authorities in advance. If you are getting a new passport, inform the ideal authorities so that they can guide you on time accordingly.
Improve Your Personality and Communication Skills
When considering applying for a student visa, it is a wise decision to focus on improving yourself. Build your communication skills and learn about the culture of that specific location. It will be ideal if you learn the basic lingos used in the location. If you are an introvert, you should take this as an opportunity to push yourself out of your comfort zone. Do not be hesitant, and speak whatever you want. Learn to express yourself politely. Communication is the key and will allow you to avoid feeling suppressed in another location.
Consult experts for guidance and follow these guidelines to improve your chances of getting an education visa.