The Australian student visa is the type of visa that allows international students to live in Australia and participate in a study course for up to five years. You can apply for the student visa 500 while you are in Australia or even outside the country.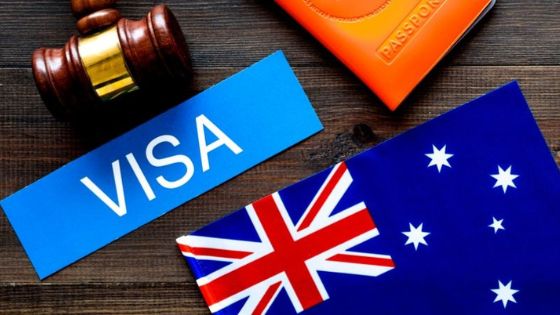 After you have received your country, you can come to Australia to participate in eligible courses of study. Eligible candidates can also bring their families along with them to the beautiful city of Australia.
What Are the Things that You Can Do on a Student Visa?
The Australian student visa subclass 500 can allow you to do more than study. With the help of a student visa, you can travel in and out of Australia as many times as you want.
Under this visa, you will also work for 40 hours as soon as your preferred course starts. After you have completed your course, the visa will let you apply for different permanent and temporary visas if you are eligible.
You can also include family members when you lodge your visa application. For this specific student visa, the eligible family members will be:
Your spouse or de facto partner
The dependent child of your spouse or your de facto partner who is not married and did not turn 18 years of age.
Three Essential Visa Application Requirements
There are three important requirements that every applicant needs to complete before applying for a student visa in Australia. They are given below:
You need to be enrolled in the course of study in Australia.
You must have Overseas Student Health Cover (OSHC) or fall in one of the many exemption categories for your stay in Australia.
You need to prove that you have a welfare arrangement if you are under 18 years of age.
English Language Requirement
Unless you are free from such requirements, you need to meet the Student Visa English language requirement by showing evidence that you have scored good marks on an approved English language test.
You need to take the English test two years before applying for a valid student visa.
If you want to take an English language test, the International English Language Testing System (IELTS) is one of the best leading English test providers and accommodates their testing platforms. They also have computer-delivered tests to help students better.
Benefits of Studying in Australia
There are multiple benefits of studying in Australia; it is a dream for many people worldwide to live and travel in Australia. With the aid of a student visa in Adelaide, you can live. Work and study in Australia.
Some of the most main benefits of studying in Australia are as follows:
You can study almost anything
There are more than forty universities in Australia, and there are multiple opportunities to study several different subjects. For many students who study abroad, the larger universities will be their top priorities.
Those universities can provide multiple courses of study similar to an American university. One of the country's best and most prestigious institutions, the Australian National University, has 750 possible course combinations.
The enhanced number of courses offered at the Australian National University indicates that you cannot take courses related to your major. But there are also several opportunities to widen your academic horizons by taking a class so that you do not participate at your home university.
There are multiple studies abroad scholarship options.
Though your home institution has funds available for students studying abroad in Australia, there is another great resource to ensure that your international experience can be as affordable as possible.
Each year, the Australian government saves about $200 million, mainly for international students studying at Australian universities. Such funds are open to students from all over the world, and there are specific requirements for some to study in the country.
The students who are accepted to study abroad in Australia need to inquire with the University's financial aid department to know what scholarships are available.
You can work with a student visa.
If you are looking to reduce the price of studying abroad in Australia, a visa subclass 500 can be the most suitable option for you. Though international students need to have a student visa to enter the country, the best thing about such visas is that you can also work with them.
International students having a student visa are eligible to work in Australia; this will help you drive down the cost of living in Australia. International students under the visa can work for 40 hours every two weeks in jobs that need basic skills.
You can work in food/beverage services, grocery stores or even in different roles on your respective university campus. When you have such positions, you can cut down the cost of living in Australia; you can also cover your rent, groceries, and tuition fees with the money you earn.
There is no language barrier.
This is an obvious benefit of studying in Australia with the help of a student visa, but this can greatly benefit you. For an international student, the challenges presented by language barriers can be enormous, affecting different aspects of life.
The biggest problem for an international student in Australia may be the excessive use of Australian slang, but when you expose yourself to different people, you will understand them.
How Do You Apply for an Australian Student Visa?
The application process for the subclass 500 visa is quite straightforward. The first step you need to take is to research the intended courses and the institution you want to enrol in. with the help of migration agents in Adelaide; you will know many things about the visa.
Whether inside or outside of Australia, you can apply for a student visa online via your ImmiAccount. You must get all your documents and information accurately.
After you submit your application, you can log into your ImmiAccount to check if Home Affairs needs more information from you. If you failed to attach all the documents, you could attach them as quickly as possible with an ImmiAccount.
Final Words
If you want to study abroad in Australia, you will need to apply for a student visa, and if you do not know much about the visa, migration agents in Adelaide can help you. The top Immigration agents in Adelaide can help you with the student visa application process and can also fill up your application forms. As a result, the entire process would be easy for you!