Australia has long been considered a gold mine for property investment. However, some parts are undoubtedly more desirable than others. If you're preparing to diversify your portfolio, consider starting with these dream Australia locations: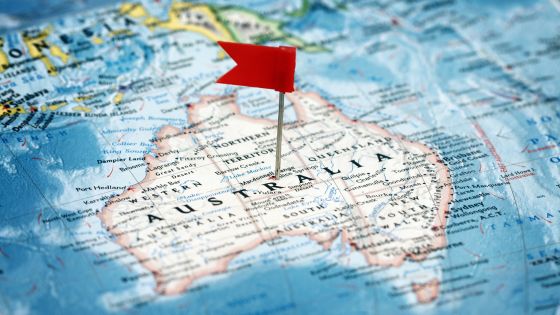 Gold Coast
The metropolitan region of the Gold Coast on Australia's east coast is proving popular among property investors. When you buy an apartment in Mermaid Beach on Queensland's Gold Coast, for example, you can capitalize on the popularity of the region's many surfing spots, sandy beaches, inland canals, and theme parks. Since Mermaid Beach is mostly undeveloped, the few high-rise buildings offer uninterrupted ocean views and modern, sustainable living spaces.
The Gold Coast is also home to beautiful hiking trails, rare birds, and the rainforest of Lamington National Park. It makes sense why people would want to call this slice of paradise home, hence the increasing demand for properties in the area. If you can invest in a property development, apartment, or family home, you might be surprised by the returns you're able to make in a short period.
Brisbane
Brisbane, the capital of Queensland, is a large and densely populated city on the banks of the Brisbane River. It's a popular tourist attraction with landmarks like the South Bank Parklands, King George Square, and the Lone Pine Koala Sanctuary.
However, its thriving business district is often what lures people to establish themselves permanently in this city. The further into the business district a property is, the more in-demand it can be. As a result, it has become a popular place for property investment.
Wollongong
Wollongong might not seem like a natural choice for property investment, but it's fast becoming a desirable base for many professionals, families, and students. Australians being priced out of the Sydney rental market are now looking further out. Conveniently situated just a little over an hour out of Sydney, Wollongong has seen immense growth as a result.
Indeed, rental property shortages are now a genuine reality in this coastal town. Property investors who plan to buy or build in the area will have no shortage of tenants lining up to move in.
Melbourne
While there might not be a huge demand for rental properties in all parts of Melbourne, property investors should keep an eye on suburbs near tourist activities and educational facilities. In these areas, demand for affordable rentals is soaring.
According to the Australian Bureau of Statistics, the Melbourne population grew by over 55,000 people in the 2021-2022 period. The regions and areas with the highest growth were Rockbank in Mount Cottrell and Tarneit in North Melbourne. Mount Cottrell in the outer west of Melbourne saw a population increase of 5,000, while Tarneit saw 28% growth.
Darwin
Darwin has the second-lowest median house price out of all capital cities in Australia. This might make you assume this city is undesirable for property investors. However, quite the opposite might be true.
Despite its low house prices, there is strong demand for rentals. In fact, media outlets reported a possible rental crisis heading for the city as recently as 2022. Purchase properties in this Northern Territory city, and you could have no problems finding tenants to provide consistent rental income.
Many investors know how lucrative real estate can be. With that in mind, they research the most desirable parts of particular countries to make rental income and capital gains. Even armed with ample research, however, it's never easy knowing where to buy investment properties. You have to strike a balance between desirability and affordability. Thankfully, you can most likely rely on the locations above to deliver properties that can diversify your investment portfolio.