There's a special sense of empowerment felt by running a business. It indicates your ability to focus, be committed to your goals and hopefully accrue good returns. That being said, getting a business to be fully operational, efficient and profit-generating can be a tall order. Not all have the ability to do this on their own. Set against this backdrop, the financial viability and benefits associated with a business loan are most pronounced.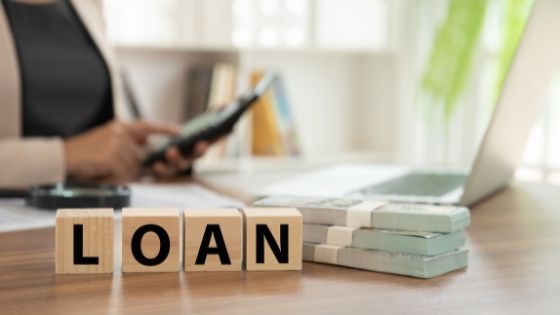 Defining a Business Loan
An unsecured loan, an online business loan provides businesses and enterprises with the financial aid they need to meet their requirements. These needs include but aren't limited to the following.
Expansion to new locations
Purchasing new equipment and machinery
Clearing any outstanding debt
Hiring additional staff
Presently, a number of banks and non-banking financial companies provide business loans at competitive interest rates.
Features and Benefits of a Business Loan
By availing of a business loan, you can take advantage of the following benefits:
● Amount Loaned – Business loans worth up to INR 75 Lakhs are available today. Higher loan amounts allow you to maximize your business offerings and allow you to meet each of your business needs.
● Repayment Tenure – Businesses are entitled to repay their loan over a flexible time frame ranging from 6 to 60 months.
● No Collateral or Security Required – Owing to the unsecure nature of business loans, business owners aren't required to pledge any security or collateral against their loan.
● Need-based Offerings – Those who avail of such loans can use the funds to secure raw-material, upgrade their infrastructure and hire new staff among funding other expenses.
● Exciting offers – You can avail personalized pre-approved offers in addition to value added services that make your experience availing of a business loan remarkable.
Kinds of Business Loans Available
● Start-Up Business Loan – Aspiring entrepreneurs on the lookout for financial assistance such that they can start their own businesses ought to take advantage of such loans.
● Business Loans for Women – Cognizant of the fact that several women have taken to forming their own businesses, such loans aim to encourage women to be financially independent.
● Working Capital Loan – Self-employed individuals can use this loan to better manage expenses associated with their business. These expenses range from cash-flow management to paying short-term debt.
● MSME Business Loan – Micro, small and medium enterprises can avail of this loan to improve their business operations. Such businesses can use this loan to improve their infrastructure, expand their operations and / or to purchase relevant machinery or raw materials.
● Equipment Machinery Loan – With this loan you can better finance your business equipment expenses. New machinery can be bought, and existing machinery can be upgraded or else repaired.
Conclusion
Those interested in business loans should consider using a business loan calculator such that they can determine the equated monthly instalments expected to be paid on the same. These calculations allow you to plan your monthly expenses with efficiency. Any interested party ought to always read the fine print associated with a loan prior to committing to it.