It's only natural for the friends and family members of couples getting married to want to give them a gift to celebrate their big day. While you might be more than satisfied with a toaster or a gift card, some couples have specific wants or needs they hope their friends and family can fulfill.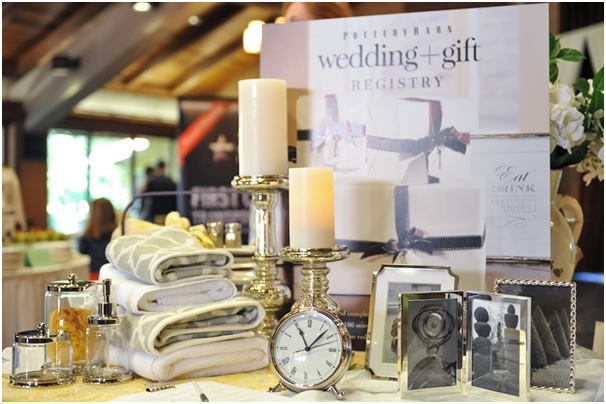 That's where a wedding registry comes in. Wedding registries provide guests with gift ideas so they can provide the happy couple with something they actually want. Keep the following tips in mind if you need a helping hand setting yours up.
Be Specific with Requests
If you have specific items in mind that you'd love your guests to buy for you, be clear with your requests. For example, if you're after the best cookware set on the market, ask for a specific brand or set rather than just requesting pots and pans.
By offering brand information, you're more likely to end up with items you'll use rather than things you'll have to store away until it's appropriate to regift or donate them.
Create an Online Registry
The internet has made wedding planning much easier than ever before, and the same is true for creating a wedding registry. Many online businesses offer digital wedding registries designed to integrate with your wedding website.
These registries allow you to include specific items and services you'd like your guests to help you with, such as monetary donations, kitchen appliances, gift cards, and donations to your favorite charities.
Add Multiple Price Points
Many couples are happy if they don't receive gifts from their guests. Their presence is all the presents they need! Even those who wish to set up a registry often feel uncomfortable asking guests to buy them things. They worry about making people feel pressured into non-essential purchases.
To avoid this problem, consider multiple price points on your registry. Doing so will ensure your wedding doesn't financially drain your guests. For example, you might list gifts between $10 and $25 and others that cost up to $100 or more. The categories you use will depend on your specific guest list, and what you know people can afford. However, the more price points you include, the less stressed guests might feel about purchasing something you'll love.
Update It Often
Depending on how many people will attend your wedding, you might find that your online wedding registry dwindles before long. Guests might be so eager to buy you gifts to celebrate your big day that very few options remain for those who check in late.
Update your registry often to ensure various options in all price points are available up until the end. That way, you avoid guests with small budgets feeling obligated to purchase big-ticket items.
Plan It Together
Family and friends can't help but want to share in your wedding planning journey. After all, they're usually just excited as you are about your pending nuptials. However, a wedding registry is something you should plan with your significant other, not your wider circle.
Consider what you need and want as a couple, such as cash for a honeymoon or home deposit, a new cookware set, or a vacuum cleaner. You can then include items on your registry that you have both put a lot of thought and planning into selecting.
Wedding registries can be challenging to plan, especially as it can feel uncomfortable asking for and accepting gifts. However, the tips above should ensure you're able to provide a fast, easy, and affordable way for guests to celebrate your wedding day.