Every structural engineer would tell you that a good foundation is critical for the overall integrity of a construction project. This does not exclude outdoor installations like sheds where it can be subjected to weather disturbances and the changing seasons.
A firm foundation for your shed will support the entire wall, which also holds up the abutment and the roof. As such, installing a good shed is equivalent to its purpose of protecting your belongings and whatever piece of machinery or equipment you intend to store inside.
Before purchasing a custom shed for your needs, it is also critical to discerning community restrictions for outdoor installations. Some communities in the country have limits on the size and style of the shed, including its location and foundation type.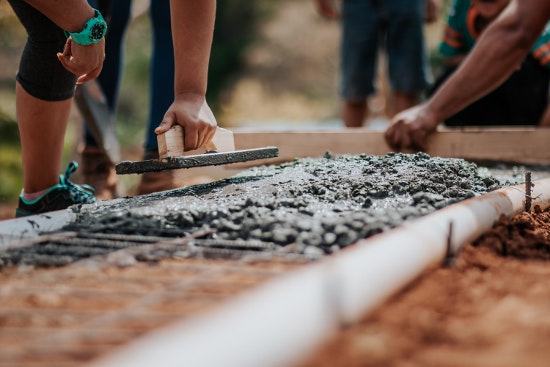 Rural areas are typically not bounded by a covenant, whereas city spaces often require permission. Most often, you need the approval of the city government or the homeowner's association if you live in a gated community.
Knowing Your Options for a Shed Foundation
Directly installing a new shed on the ground without a supporting foundation might be the quickest and easiest solution, but it often becomes a dead-end problem. Your installation can be a waste of money with several possible issues arising over time.
One possible problem is moisture seeping from the ground, which speeds up the erosion of the wood or metal components. Unchecked corrosion often leads to the degradation of contents coming in direct contact with water.
Stability is also one big factor to consider when opting for a shed foundation. The reason is primarily because of the uneven ground setting, which affects the strength and balance of the whole structure. The common options you have for a shed foundation include:
Concrete slab
Poured footers
Concrete pavers
Crushed gravel or rock
Building Your Dream Shed from Scratch
Custom sheds have come a long way from being structurally built by professionals to mini-projects, allowing you to set up your installations from scratch. Yard sheds are the easiest installation projects because of the simple construction, while an industrial type installation would require you to get professional help.
One thing to consider when looking for the appropriate shed to fill your vacant lot is to get help from industry experts. Locally sourced suppliers from the Australian market guarantees to provide highly engineered construction and the best price savings.
While there are various suppliers from outside the country, supporting locally made sheds also benefits local communities. It ensures Australians have jobs, and you benefit from the marksmanship of quality engineering.
Building your shed – whether it is for private use or industrial setting – provides all the right advantages to the Australian industry. It creates a rifling effect that can be felt not just in your community but also in the whole shed manufacturing market.
Conclusion
The right foundation and quality materials are some of the few important considerations you need to look into before any shed installation. Australia has local manufacturers for sheds and carports sourced from across the country.
They provide all the best materials for your storage, workshop, agricultural sheds, and vehicle shed installations. Along with all the other extra factors, looking into the warranty provided by the manufacturer will give you the peace of mind when you have the installation set up in your home.