Virtual leadership is a style of management in which teams are led from a remote place. Virtual leadership focuses on inspiring employees and assisting teams in achieving their goals, just like traditional leadership.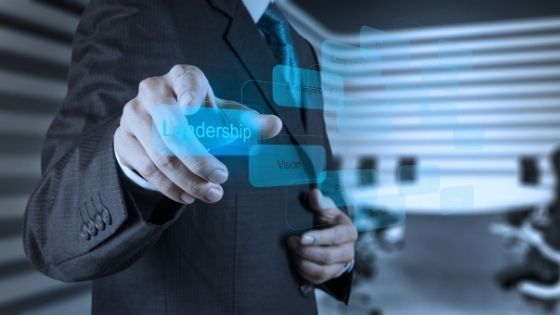 Team communication takes place online, therefore virtual leaders must use a different management technique than those who lead in an office. Therefore, virtual leaders require a distinct set of skills than office leaders. So that company should offer virtual leadership training for better usage of tools.
The importance of virtual leadership
In an account of the outbreak of the pandemic, many employees have been compelled to work from home for the first time. However, working from home was already becoming more popular before the pandemic, with many claiming that it has only accelerated since the outbreak, and here is what some of the relevant sources says:
Before the COVID-19 outbreak, 4.7 million people were already doing their jobs from home.
Companies aim to permanently shift some employees to remote working after COVID-19, as per 74 percent of respondents.
Before the pandemic, 52% of global employees worked remotely once a week, and 68% worked remotely at least once a month.
Seventy-seven percent of remote workers claim they are more productive at home.
Method to use:
Virtual leadership training has a wide range of learning tools at its disposal, but each communication medium has its own thing to learn to use efficiently. The idea is to use the appropriate media for messages. The following are the suitable messages for each medium:
Instant messaging: Use of an electronic messaging system. To verify project statuses, ask queries, and coordinate schedules, use tools like Slack and Google Chat. This is the place to say hello or post a hilarious meme.
Using Email: Email is the best way to send long notes or instructions that will be referred to later.
Video Calls: Use video to stay in touch with someone on the other side of the world. According to the Social Science Research Network, 65% of people learn best visually, thus using video is a no-brainer. Spend some time on finding out video conference software that fulfills requirements.
Mobile Calls: The phone is the best approach to resolve conflicts and have sensitive conversations that can't be had face-to-face.
Visible to Everyone:
A virtual team leader must be willing to be approachable and available to their team members whenever they need them to be. To be an accessible leader, adaptation helps open-door policy in the physical workplace.
Unfortunately, many managers are viewed as distant, only handing out work from their desks when they have time to do so. A virtual team can't use this strategy. Managing teams that are geographically dispersed calls to bridge the chasm. Make it clear to staff that help is always available if they have any questions or concerns.
Conclusion:
The world is always changing at some consistent pace, everyone sticks to it for better utilization of technology to gain it. Most importantly, virtual leadership training provides and helps to move toward anyone's goals. The leadership quality is something cannot be ignored to run any business and employees completely relied on leaders to gain their skills too.