Thinking about making the move to a new job? It's a big decision and it's certainly an exciting time, but it's also nerve-wracking and unpredictable. Before you decide to sign on the dotted line and make the move to a new workplace, here are some top things to think about during the consideration stage to help you make sure you're making the right choice.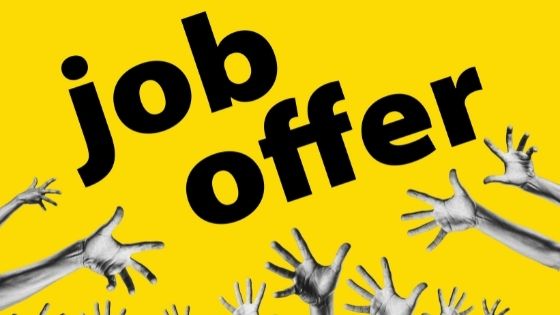 1. Salary
Salary might not be the only thing people look for in a job offer nowadays, but it's certainly still a massive factor to consider. It goes without saying, but you'll need to calculate your monthly utilities and outgoings and position them against your potential income. Sometimes people are able to take a pay cut, and this is usually common for those who want to work less hours or who are starting a new career from scratch.
In comparison, not everyone can afford to take a pay cut and instead look to go the other way. If you have multiple job offers on the table, it could very well all boil down to salary. If you prefer one place over another, don't be afraid to go back to them and tell them you have another offer who are willing to pay more. It's a great negotiation tool.
2. Added Perks and Benefits
Salary is one thing, but perks and benefits are a whole different ball game. They used to be a nice add on, but job seekers are starting to prioritize them more as time goes on. Whether it's health insurance and dental or a gym membership and free food, there are plenty of ways employers can add on perks and benefits to make their company more appealing to job seekers.
Enquire about the perks and benefits you might be entitled to and weigh them up against those of other offers. It could be one company offers some cool benefits, but they're not benefits you'd use so they're pointless in your case. Think about the benefits closely.
3. Flexible Working
Attitudes towards working patterns have been changing for a while, but the Covid-19 pandemic fast-tracked the normalization of flexible working. For the last year and a half there has been an ongoing discourse around the pros and cons to working from home, but what has come to light is that it's a mostly personal choice and varies from person to person.
If you prefer working from home and can't see yourself going to back to the traditional Monday-Friday 9-5 working format, make sure you prioritize flexible working when considering a job offer. Since the pandemic, many employers are now more open to it as a concept, so you're well within your means to use it as a negotiation tool.
4. Future Job Progression
Job progression is incredibly important for most employees. According to research, 50% of people under the age of 35 expect a promotion or some form of progression in their career every two years. Despite this, less than half of employees actually feel comfortable talking about career development with their managers, indicating that it's not something many companies prioritise.
When considering a job offer, question what progression opportunities there are for you and where you could be in the next two years.
5. Reason for the Vacancy
Oftentimes employers will ask employees why they're looking to leave a job, but few job seekers ask what the reason for the vacancy is. Asking this during the job offer stage or even the interview stage will give you a good idea as to what the company is like. Sometimes employers can charm people during the interview stage, but it later transpires the new recruit is the fifth person to hold that role in a year. This doesn't bode well, so make sure you're considering why there's a vacancy before you accept the offer.
Summary
If you're currently considering a job offer or two, we hope these five tips will help you make the right decision.