Social media platforms have changed as the times changed. Initially, there was MySpace. After that came Orkut. Then came a flurry of other social media apps. Several of them were native to a country's requirements while the others managed to branch out. However, as the demographic changed, so did its requirements. At its height, MySpace was valued at $12bn.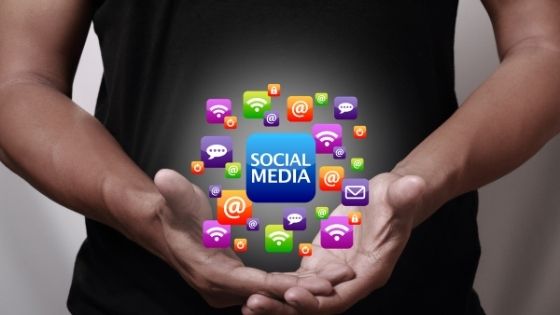 Then Facebook reigned king.
If businesses want to stay relevant, they need to keep abreast of these developments. Today, we are going to focus on the 4 top social media applications for businesses.
Facebook
There's no denying that Facebook continues to remain the best social media application for businesses despite the bad press it continues to get. Facebook's main income earner is Facebook Ads. In 2019, Facebook was reported to have earned $17bn just in one quarter. In 2018-19 financial year, Facebook earned a total of 66bn dollars.
These statistics are hardly surprising because Facebook has over 1 billion active users every day. This little titbit is enough for companies to start advertising on Facebook to find their target audience and acquire new customers.
Facebook is also great for interacting with clients who might have queries about your product. A comprehensively built Facebook page is a great tool for attracting customers. If you remain active on Facebook, you can improve your customer engagement as well. A customer engagement tool like Greenfly lets you collect original photos and videos and collaborate with brand ambassadors to expand your reach. While Facebook's user base has slowed down towards the end of 2020, there's no denying that it continues to enjoy the privileges of being one of the best social media platforms for small businesses.
Instagram
Instagram boasts a user base of 1 billion users every day. It had originally started as a platform for sharing photos. While it still stayed true to that, it added other elements, including video. With its 'stories' feature, brands can talk about their products instead of relying on images and text. This will help brands amplify their values and make their voice heard.
Because Instagram is created primarily for mobile, it can assure brands that their engagement doesn't really follow specific times because people are always on their phone. Besides, since Instagram is popular with the younger generation, brands can cater to their requirements.
However, the bad part about this is that the number of followers doesn't always equal engagement. Instagram's algorithm often restricts engagement. This means companies have to invest more budget to make their product seen.
Instagram now created a 'Checkout' feature as well, which means it is fully set up for e-commerce. Now your customers need not even navigate to your website from your Instagram account. They can directly purchase from your page. However, posting on Instagram requires adhering to an aggressive posting schedule and posting only those relevant to your brand.
Twitter
Twitter's USP of a character limit was a brilliant marketing strategy. It gave everyone a voice while limiting the fluff in conversations. Today, influential businesspeople, journalists, celebrities, and all levels of governments use Twitter for their purposes – to share stories, news articles, or other anecdotes.
Monetizing Twitter for your business means standing out from the crowd and the competition. Part of that involves:
Consistently engaging with the audience.
Engaging with similar businesses.
Opining.
Adding value-added content with each tweet and post.
The pros of advertising on Twitter are that the ads see at least 2% more success than Facebook. It is also easy to engage with followers and influencers because of the easy 'search' mechanism. Targeting can also be done easily, courtesy of # and @.
However, the bad side is that there is much noise to contend with on the platform. There are millions of people tweeting about similar things. Everyone has an opinion. Many people will have opinions about your products too. Many people will use the same hashtags as you, and for your products and services. It isn't easy to stand apart when there's so much talk around the same topic.
For better engagement, businesses must tweet multiple times every day. And just like in Instagram, traffic doesn't necessarily translate to sales.
But Twitter can be a powerful tool for building brand awareness. It is also easy to connect with other customers and influencers. It is also easy to connect with anyone interested in the broad area your products and services fall under. It is important to remember that Twitter needs its own marketing strategy. Companies need to plan multiple tweets each day.
LinkedIn
LinkedIn was one of the first modern social media sites that got popular and managed to stay. It evolved into a platform for networking for professionals. It is especially used to seek, find and get hired for jobs. It also acts as a great source for sharing content. The important thing to remember is that LinkedIn is, first and foremost, a B2B tool. That means you are more likely to find business partners than customers – unless your customers are B2B professionals.
While this is not a set rule, the average clientele on LinkedIn isn't there for entertainment or online shopping. People on LinkedIn try to learn more about their or in general, the industry. They go to make professional contacts or look for new career opportunities. The best things about LinkedIn are that there are more than 65m people active on LinkedIn. WP Dev Shed recommends you automate your LinkedIn for more active followers. It is great for promoting business-related content. If companies want to network, then LinkedIn is the right place to be. LinkedIn is also great for recruiting talent compared to most other social media platforms.