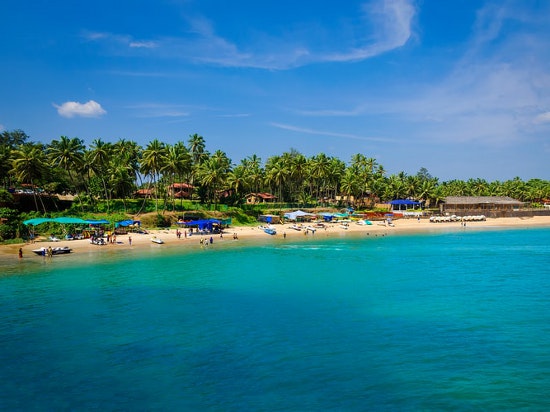 Despite being India's smallest state, Goa packs a huge punch when it comes to tourism. This destination has everything you could want from a first visit to India, beaches, temples, excellent food, and nightlife; it really does have it all. If you're considering a big trip around India then Goa makes the perfect first stop. You'll have plenty of time to get used to the Indian climate and maybe even pick up a bit of the language. So, whether you're planning a year-long journey of self-discovery, or just a long weekend, we've got the low down on the sites you shouldn't miss in Goa.
The Floating City
One of the things that is really unusual about Goa is the fact that you can play in casinos there. Throughout the vast majority of India, casinos aren't allowed. However, the river that runs through the middle of Goa is allowed to be home to casinos. It's because of this that you'll find enormous cruise ships with huge casinos onboard. Some people travel to Goa just to spend time in these ships, but although they're great fun if the truth be told you probably only need an afternoon to get around a whole boat. Each boat offers something slightly different, so shop around to find the one that offers the games that you like best. If it all sounds a bit confusing to you then don't be disheartened. The rules surrounding gambling in Asia can be a little confusing, particularly concerning Goa and its floating casinos. AsiaBet is a website that was created to demystify Asia's gambling laws and allow people to game with confidence. They provide a country by country breakdown of gambling laws, explained in layman's terms. As well as this they recommend safe online casinos to use, in case you get a little bored at your hotel. Although the casino ships in Goa are absolutely within the law, if you're feeling a little unsure and want to be extra confident in your rights then it's worth checking out all the information beforehand.
Butterfly Beach
We adore all that India has to offer at My Blogger Club, so much so, that we've even covered Goa a little before. One thing that we didn't mention though is the incredible Butterfly Beach. Thanks to its generous coastline, Goa has a bit of beach for everyone to enjoy. Some are wide sweeping expanses of white sand, others tucked away little coves. It all depends on what you're looking for in your dream ocean retreat. Party lovers should stick to the big beaches near the town, but adventurers and dreamers will feel more at home in the tucked away gem that is Butterfly Beach. This beach is flanked by big boulders at each side, delineating a picture-perfect little cove that is truly bursting with tropical flowers and alive with butterflies. In order to get there, you'll need to take a boat ride or embark on a pretty challenging hike, but you'll be richly rewarded once you arrive.
Dudhsagar Falls
If you love life by the water but want to escape the heat of the beach then Goa's answer is Dudhsagar Falls. This towering waterfall has four separate drops, all coming together to create a towering cascade of more than three hundred meters. Waterfalls are always a special thing to see, but this one is one of India's largest. For this reason, it is very popular amongst other travelers, so you're best advised to arrive early. The train from Colem is the easiest route and you might meet fellow waterfall seekers on the way. Once you arrive at the foot of the falls you can take a jeep to the best viewing spots. The jeep ride itself is great fun, twisting through narrow jungle paths, ducking for low-hanging branches, and maybe catching a glimpse of some of India's wildlife. If you made the hike to Butterfly Beach then you'll be well-prepared for the scramble across some large boulders to take you to the viewing area. Wear some grippy shoes as they can be slippery, especially around the monsoon season.
Fill Your Belly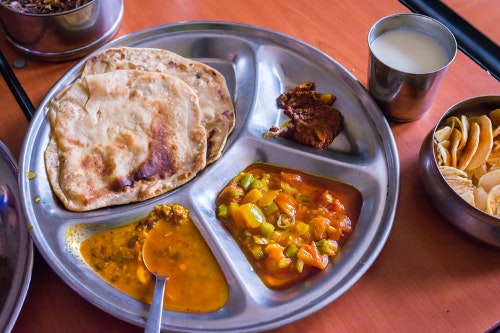 One of the very best things about Goa is just how varied the cuisine is. Thanks to its mixture of Hindu, Muslim, and Portuguese heritage, Goa has a palette unlike any other. If you're hoping to try some authentic food, but have a bit of a budget to stick to then Kokni Kanteen is an excellent choice. The building itself is simple in style with terracotta walls and tables outside on the street. Though there are always a few different choices on the menu, the fish thali is to die for and will allow you to experience several dishes for as little as 400 rupees. Go hungry and be prepared to queue for a table.