It is estimated that more than a quarter of the world's workforce will comprise the Generation Z population in the next two years. Generation Z, or Gen Z, is the part of the population born between 1997 and 2012, the eldest among them just getting into the job market.
With this market segment poised to have a more significant imprint on the economy in the near future, you need to begin making a connection with it now. You need to begin figuring out what makes this generation tick and the things that are important to them. There is more to these young consumers than dependence on technology and their rising purchasing power.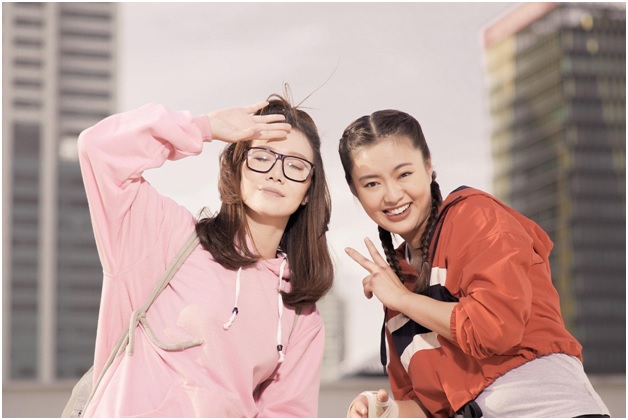 Getting beneath the skin of this tantalizing demographic will enable you to get ahead of your competition with campaigns that tap into their needs and preferences. The question then is, how will you achieve this?
Creativity and Interactivity
Research shows that young consumers prefer to be in control of the content they consume. So when designing your marketing content, you need to ensure it is interactive and takes on board their input.
Social media makes it easy to create and distribute engaging content. Not only can your audience comment, like or share your posts, but they can also upload their own content and become part of a global trend simply by adding your creative hashtag.
Your content must also appear fresh, exciting and current to stand out. Innovative use of features like color filters and live video can captivate your audience and make them feel like a part of your brand's journey of growth.
Location-specific content that references events are happening in a specific part of the world will give your brand better regional traction. Liaising with local ad agencies will help you get a finger on the city or town's pulse and generate relevant messaging. A digital creative marketing agency in NYC will be in a better position to know how to package your brand to New Yorkers, for instance.
Visual Content
The meteoric rise in the popularity of TikTok proves one thing; the young generation is readily captivated by visual content. You are more likely to catch a teenager scrolling through his Instagram timeline or streaming a video on YouTube in their spare time than reading a book.
Your marketing content, therefore, has to be visually engaging to gain any sort of traction with Gen Zers. It also needs to be short; part of TikTok's allure is that videos are only a couple of seconds long. When creating your visual ad campaigns, consider the platforms where they will be viewed.
Your Instagram and TikTok videos need to be short, quirky and use dazzling effects if they catch the eye of a user scrolling through a busy timeline. Above all, they need to invite interaction, inviting users to comment, like or repost them.
Social Issues Engagement
Besides their constant desire for career advancement and entertainment, Gen Zers, or Zoomers, as they're also known, like to consider themselves aware of social issues. They demonstrate a keen sensitivity to racial, gender and socio-economic discrimination. They will readily speak against and distance themselves from brands that promote any form of social injustice.
The prevalence of social media means that any such perceived propagation of injustice is shared with millions at the push of a button. So you don't want to be on the wrong side of public perception when such issues arise.
On the other hand, if you can show empathy for social justice and environmental issues, you stand to win over a host of young consumers. This is why brands that use recycled materials make sure they mention it on their packaging. And why Nike featured Colin Kaepernick in ads about making a stand for what one believes in.
Feedback and Reviews
Seeing as it is constantly online, Generation Z is a well-informed demographic. They will not make purchases based on the promotional spiel or because a family member recommended a product. They will source real reviews from people who have used products before. They will find the unfiltered experiences of users from social media.
This is why ensuring your customers enjoy the best experience when using your products is more important than ever. And you will only achieve this by incorporating their needs and preferences into the product design. Also, encourage your customers to leave you feedback, not only on your website or by rating your app, but by making an appreciation post on their preferred social channel.
Tapping Into Gen Z In Two Steps
The growth of your business depends on you being able to attract and retain customers from the young generation. Tap into the daily digital channels to collect information about what appeals to them. Use this information to inform your marketing content and the design of your products.