Instagram was first famous as an entertainment application for kids, but then it became the hub for business owners and marketers all around the world because these people found this application to be very effective in expanding businesses. You see, there was a time when Facebook was considered to be the only platform where all the marketing and advertising was done and well there's no doubt to the fact that yes, Facebook did rule the market for quite a long time, but now things have changed. Now it's that time when Twitter, Instagram, and Pinterest, etc have grown to a limit where they are giving a very tough competition to Facebook.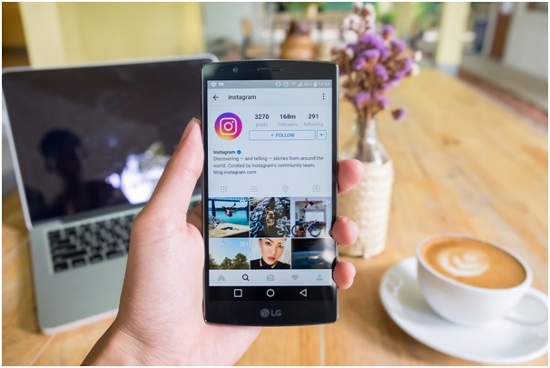 Most importantly, Instagram is the platform that has quite a lot of hype right now and well, all the hype about it, is completely justified. A lot of people who haven't yet joined Instagram might be wondering that why are we emphasizing so much on this platform alone when there are so many other social media sites too. Well, don't worry because we do have a justification to that too. First of all, Instagram is a visual platform where your pictures and your videos in short your visuals matter the most. On the other hand, it's easier here to reach out to your audience, and Instagram is so far the easiest social media network to use.
Now, if you are someone who already has an account on Instagram and if you are finding it hard to increase your followers then here are a few of the most effective tips that can help you;
1-Content is the king
Whether it's Facebook, Whatsapp or any other platform, know that content is your king, and you need to focus on it before everything else. And in the case of Instagram you obviously have to focus on the photographs you take or the videos you make. From the perfect angle to the perfect lighting to the perfect editing, here you have to be very careful about each and everything to actually bring the results you want on your account. We'll make it simpler for you: your photos and other content on Instagram needs to be appealing and visually attractive because that's what will bring you the followers you need.
2-Use hashtags
Even though you can buy followers for Instagram, you still need to put a little effort of yours to see some real time results. Now, other than your visual content, you need to focus on your hashtags too. One big mistake that people usually make nowadays is that they take the hashtags for granted and then at the end they keep on wondering why they aren't getting the followers they want. You see Instagram allows you to have 30 hashtags under every post and if you really want some quick results then you've got to get creative with those hashtags and use them in any case.
3-Your bio matters
You might think that no one will read your bio or focus on it, but the truth is that your bio might be the key to success for your Instagram account. Those two short lines about you or your business can do wonders and bring you, followers, that you never even thought of. You just have to be creative with your bio and make sure that it's as unique as possible.
Conclusion
These are some of the most effective tips that will 100% work for you. So, use them, and we assure you that you won't be disappointed with the results that come to you.