Is it not exciting to have a social media influence like one of the most famous people in the world, like Jason Derulo of Nicki Minaj? How would it feel to have a massive following on Instagram and earn money from it? Gone are the days when it was hard, or it took years to amass a following, these days you only need to kno w how to use an app that can help you generate as many likes and follows as you want. You only need to be patient, and if you do not have the time to wait until you amass the coins required to purchase the Likes or follow, there is the option of buying coins.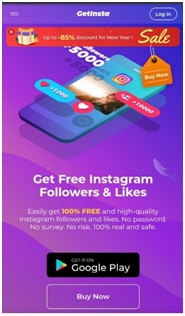 You need to have an Instagram account
It is common knowledge that you need to have an Instagram account to enjoy the features of free follows and likes from GetInsta which helps to Boost your visibility on Instagram. Otherwise, all these would be a waste of time for you if you do not have an existing account. Log in to Instagram, and sign in to your account if you already have one. If you do not, you need to create an account, either using Facebook or use your email address and create an account.
Make your Instagram Account Public
After creating or logging in to Instagram, go to your profile. On the top right side, click on the three horizontal lines. On the lower side of the screen, you will see settings. From settings, click on privacy and deactivate on account privacy if it was on. Now your profile is public, and you can be able to enjoy GetInsta features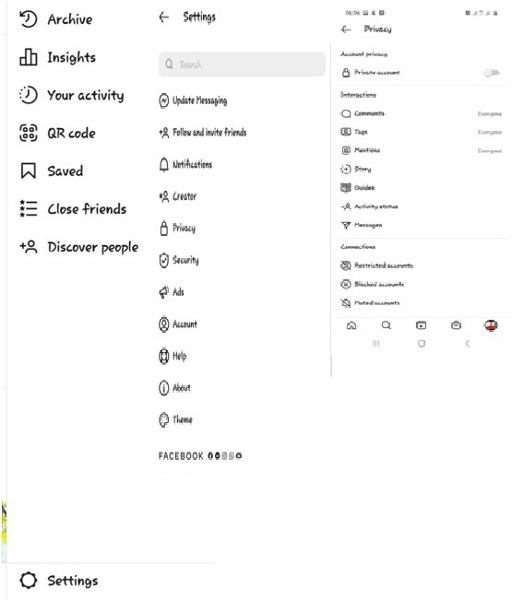 Log in to GetInsta App or Online
This is where it gets exciting. You need to log in to GetInsta or download the app to enjoy the free likes and followers, an auto liker app is a great solution for Instagram growth. I recommend using the app to 'play' anytime anywhere on your phone to get Free coins. For every like you give to an Instagram user, you get 20 coins. For every follow you give, you get 100 coins.
It is important to note that you are limited in time. The clock on the upper right side of the screen starts a timer of 2 minutes. Within two minutes, you have to like photos or follow other Instagram accounts as long as the battery on your top left-hand side shows there is still juice. The battery, when full, is usually at 50, which gives 25 likes and 10 follows.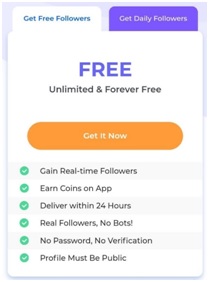 There is also an option of buying coins to get likes or follows or even both. If you are not interested in taking the time to 'play,' you can purchase the coins.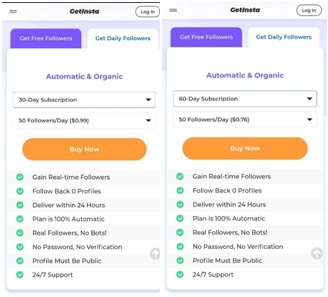 The best feature of GetInsta, other than getting free likes and free Instagram followers, is that all the likes and follows you get are genuine. They are real people, not bots. It is very secure. When you connect your Instagram account with GetInsta, you do not need to fear that they will share your log in details.
All followers and likes will be sent at a reasonable time. Naturally and organically. There is no risk of being banned or punished by Instagram. All the followers will be delivered as soon as you purchase them. The support is available 24 hours if you have any questions about GetInsta or experience any difficulty while using the system.
GetInsta is safe and clean. It does not have any virus, any leak. This is crucial because the system with viruses can lead to your hardware crushing.
After using GetInsta, I can recommend this app 100%. It is safe and delivers followers instantly, but the followers are real and still exist even after a few weeks of using it.