You know the stereotype: The used car salesman with the slicked-back hair and the lemon with a fresh coat of paint, trying to convince you that you're getting a great deal on a quality car. It's an image that's been perpetuated for so long, it's hard for many people to move past it. In fact, some people will opt to always buy new, simply because they don't trust used cars and the people who sell them.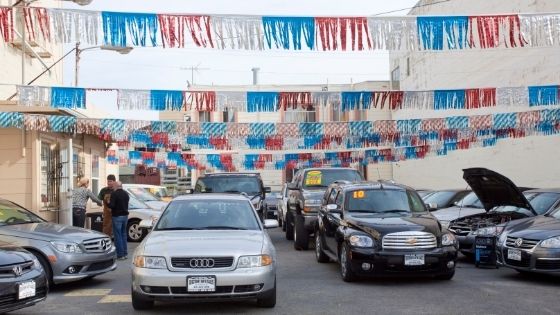 But in reality, it's not too difficult to find a trustworthy used car dealer like Indianapolis Ford dealer that we can trust blindly. That is why it is very important to do a little research before you step out for buying a used car. There are certain points that can guide you to choose a best car dealer. You simply need to know what to look for. Keep reading to learn how you can tell if a used car dealer is reputable.
They Have a Warranty
No dealer should expect you to buy a car without some sort of guarantee that it's going to drive as promised. Most used car dealers have their own warranties in place so that you can bring the car back if there are any unexpected issues. Typically, they'll repair those issues for you and get the car in tiptop condition again with no cost to you. If you're at a used car dealership that doesn't back up the cars they sell, then you should head somewhere else right away.
They'll Give You the Vehicle's History
You should always be suspicious if a dealer isn't willing to show you the vehicle's history. Every car has a report attached to its VIN, which can be pulled to show you any accidents or serious damage that the car has been through. A reputable car dealer will show you that report without hesitation. If they're trying to convince you that you don't need to see the report, then you definitely don't need that car.
They Don't Put Pressure on You
Sure, car salesman—on both new and used car lots—want to make the sale. They might try to negotiate with you, but they should never put an uncomfortable amount of pressure on you to the point that you feel cornered. If you feel like you're being bullied into buying a car, the best thing to do is just to walk away because that bully wants to take a lot more than just your milk money. A reputable dealer might be persuasive, but they shouldn't be overly aggressive about selling you a car.
Their Cars Are Certified Pre-Owned
Contrary to popular opinion, "certified pre-owned" is not just a fancier term for "used." A certified pre-owned car is a high-quality used vehicle that has been inspected, tested, and given the manufacturer's seal of approval. This means that the company that made the car believes it's still up to their standards for safety and quality. So if you're in the market for a used car, look for a certified pre-owned car dealer in Houston, TX, and you can feel confident you've found a reputable dealer.