With a bag of the best brand of frozen meatballs in your freezer, you've got the beginning of dozens of delicious and easy recipes. Tasty appetizers and main dishes are at your fingertips, especially with the help of these three recipes. By the way, you can also try peach cobbler recipe as that is also a nice option to include in your dinner menu.: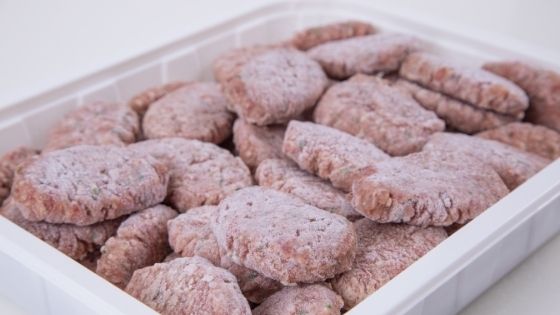 Slow Cooker Thai Meatballs
If you love the flavors of Thai food, you'll love these sweet and savory meatballs.
Ingredients
1 28-ounce package frozen Farm Rich Homestyle Meatballs
1/4 cup creamy peanut butter
2 14.5-ounce cans of coconut milk
2 Tbsp red chili paste
4 tsp fish sauce
3 Tbsp sugar
Chopped peanuts
Fresh parsley for garnish
Directions
In your 6-quart slow cooker, mix together peanut butter, coconut milk, chili paste, fish sauce, and sugar until thoroughly combined,
Add frozen meatballs and stir to coat.
Cook on high for 2-4 hours or on low for 4-6 hours.
Stir meatballs and sauce together again and serve over cooked rice, Thai noodles, or cauliflower rice.
Cheesy Meatball Stuffed Peppers
Stuffed peppers come together fast when you start with high-quality frozen meatballs.
Ingredients
1 bag frozen Farm Rich Homestyle Meatballs
4 bell peppers, any colors, halved and seeds and veins removed
1 25-ounce jar marinara sauce
1 1/2 cups shredded mozzarella cheese
Directions
Preheat the oven to 350ºF.
Bake meatballs in a single layer on parchment lined baking sheet for about 25 minutes
While the meatballs are baking, prep your peppers and place them in a baking dish open sides up.
Fill each pepper cup with cooked meatballs and marinara sauce. Return to the oven and bake for 10 minutes.
Remove from the oven, sprinkle each pepper generously with cheese, and bake for an additional 5-10 minutes or until the cheese is melted.
Cool for 15 minutes and enjoy.
Curry Meatballs and Spinach Rice
Don't let the long list of ingredients in this recipe scare you off. This delicious curry comes together quickly in your Instapot for a satisfying weeknight meal.
Ingredients
1 package frozen Farm Rich Homestyle Meatballs
Curry Sauce
2 1/2 tbsp evoo
1 tsp red pepper flakes
1 tsp fresh cracked pepper
1 Tbsp curry
1 Tbsp cumin
1 Tbsp turmeric
1/2 Tbsp coriander
1 tsp sea salt
1/2 cup minced carrots
1 13.5-ounce can coconut milk
1 14.5 ounces can crushed tomatoes
1 large sweet onion
8 cloves garlic
1/4 cup chopped cilantro
Spinach Rice
2 1/2 cups Jasmine or long grain rice
3 cups vegetable or chicken stock
5-6 cups fresh spinach, washed and dried
Collard Greens And Carrots
4 cups sliced collard greens
2 cups minced carrots
2 cloves minced garlic
2 tbsp evoo
Sea salt
Fresh cracked pepper
Directions
For the meatballs:
Set your Instapot to Saute and add the olive oil, garlic, and onions. Sauté until onions are translucent.
Stir in the crushed tomatoes and coconut milk and mix. Then add all the spices and mix well.
Fold the meatballs into the curry sauce and cover the InstaPot (still set to sauté) with the lid heat the meatballs through for about 20 minutes.
Remove cooked meatballs and sauce from the pot and keep warm
For the rice:
Add the rice to the rinsed Instapot and pour in enough stock to cover the rice.
Top with spinach.
Lock the instapot lid into place and turn the knob to steam.
Select the rice function and cook until the pot beeps.
Vent the instapot and remove the lid.
Fluff the rice and mix until spinach is distributed evenly.
For the veggies:
While the rice is cooking, heat a skillet to medium high and add the olive oil
Cook the collard greens a handful at a time until they are all in the skillet.
Add the carrots and garlic and cook until the greens are bright green and tender.
Remove from the heat and cover tightly with a lid, allowing the greens to steep for 5 minutes.
To serve, divide the rice into bowls, top with meatballs and sauce, and serve collard greens on the side.