It doesn't matter if your teen is moving to another state or they are staying close to home, reaching this stage in their education is a big deal. Going off to college is a pivotal moment in your teen's life, and they may be overwhelmed with a range of emotions. From feeling excited that they have finally reached this momentous point, to feelings of apprehension about leaving home for the first time. To help your teen transition smoothly, here are a few top tips.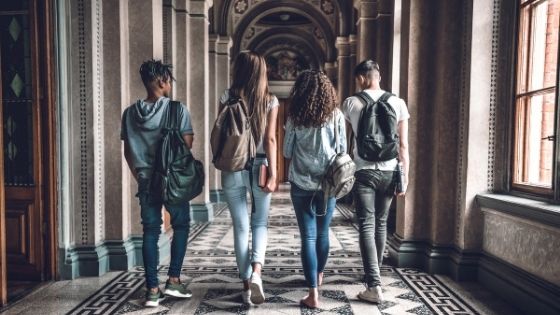 Plan a Goodbye Party
A graduation party enables school leavers to have fun with their classmates one last time before saying goodbye. All teens deserve a little fun after working hard to get to this point in their education, so plan a grad party and give them a chance to let their hair down. Your teen has spent a good part of their education making connections and creating meaningful friendships – finishing school is truly the end of an era. So, it doesn't matter if it is a large or small party, whether you invite the whole year group or just family and close friends, just listen to your teen and try to cater the party to their preference. You don't even need to rent a huge space to accommodate the bash, simply host it in your own home and put up themed decorations for a fun, graduation vibe.
Begin Packing Early
As soon as summer starts, encourage your teen to begin to pack little bits often. This may feel a little excessive, but packing on and off can help your teen get used to the idea of moving home. Moving out for the first time can be an exciting yet scary time for a high school graduate, and leaving the packing until the last minute can become daunting. Packing earlier will give your teen some time to adjust to this new change, and it will help make the whole process more relaxing.
Purchase the Essentials
Packing on and off means that you and your teen can pinpoint things they may need to purchase for their new accommodation. Bedding, stationery and clothes are pretty obvious, but has your teen packed the more mundane items, such as a laundry basket or clothes hangers? At Mainetti you can purchase hangers and accessories to help your child transition to dorm life well. In fact, your teen doesn't even need to travel to their new place with them because you can get everything delivered right to their new place. Visit mainetti.com for more information.
Make Lasting Memories as a Family
Another great way to help your graduate transition into the next period of their life is by going on a family vacation.
Whether your teen is moving halfway across the country or their campus is 30 minutes away from home, going to college is a huge step and they are going to be super busy. After they go to college, they will be trying to juggle school work, their social life and, of course, their family. Although it may not be the last vacation you take as a family, it will be the last one they will remember as a high schooler. Taking a vacation together will create long lasting memories before your teen goes off to college.