Hospital call center best practice has a significant impact on patients because it's usually the patient's first point of call in a hospital. As the saying goes, first impressions last and always matters. The professionalism and hospitality being displayed by a hospital call center will determine the service quality to be expected of the hospital by the patients and the patient's belief in the hospital and assurance that they are with the right and well-experienced doctors. Hospitals BPO outsourcing call centres best practice creating rooms for the hospital to deliver 24 hours access to care services, and attending directly with patients. This will eventually make room for the hospital patient to be more satisfied. A perfect hospital call center simply represents the standard the hospital has for all its patients.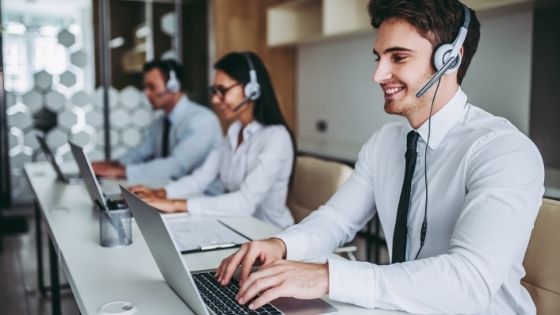 Patient Experience
There should be no difference in patients' services, both from the hospital staff and the hospital outsourced call center. The best services must always be delivered to patients at any given time. An hospital call center outsourcing services agents, must be of a very high quality, both in education and experience. This is required because of the sensitive and technical nature of the hospital they are to handle; if they lack any of the quality mentioned above, patients will start losing trust in such hospitals.
It is also essential to see to the excellent training of the hospital call center agents, to enable them to perform optimally, knowing all the rudiments of the hospital process and administrative work, the electronic medical records EMR the hospital uses, also master the technicalities necessary in integrating the patient computer system with that of the hospital. By doing so, the hospital call center will communicate easily with patients by logging into the patient remote data system with that of the hospital. This will assist in speeding up the process of patient scheduling during calls.
Optimized Efficiency
Hospital call center agents must be articulate and fast in their duty to directly impact patients retention and patient acquisition rate. All calls from patients must be considered essential calls. Call volume data can be enhanced by analyzing and identifying various periods, seasons of high volumes and attending to unexpected sharp volumes from patients through quantitative and qualitative techniques to analyze and forecast patient data. To help better coordinate optimal solutions for patients, It is also essential for the hospital call service agent to be conversant with the specialties of the hospital doctors to know the best doctor for a particular patient. This will make the patient happy, because it means that the patient does not have to waste time at the hospital, and the hospital contact center outsourcing service agent will also have more time to attend to other patients.
Access to experts and latest tools
Hospital healthcare contact center outsourcing provides a platform for the hospital management to enjoy the services of trained specialised professionals in different other fields of hospital management and administration, such as general service, accounting, payroll administration, customer service and information technology IT to mention a few. Though they are not necessary to core duties to the health center call center business, most outsourced Health care call center provider business comes with most of these packages, with the latest equipment which transforms to an excellent advantage to the hospital management, as they do not need to go and buy expensive software and equipment for all these packages.
Cost Effective
Healthcare outsourced call center companies come with their own staff, which they have already recruited and trained thereby, relieving the hospital of the process of hiring additional staff with full benefits. This will amount to serving the hospital management, a lot of money and expenses, and, thereby, spending more money on other pressing needs of the hospitals, such as providing patients more care. Reduction in cost does not imply less quality of service provided by hospitals to their patients. Still, it increases their quality of service by prompt and better service delivery to the patient.
Better Compliance and Lower Risk
Professional hospital health care call center agents, operate within a standard principle applicable to hospital organisation and operation. By engaging the services of a professional hospital healthcare call center services, the hospital management has more trust in their compliance status. They know all the legal and Industry standards needed for the smooth running of hospital business by ensuring all Strict regulations and standards are adhered to accordingly.
Any hospital with the aim of providing exceptional patient care should engage the services of a professional Healthcare call center outsourcing services to assist in taking care of the non core aspect of the hospital, to give room for the medical specialist to focus on patients without much distraction.
In conclusion, the quality of hospital call centers like an outsourced IT support Jersey offers best practices, has come to stay and offers a variety of services that have tremendously improved patient satisfaction, patient retention and efficiency, and on the order hand, also assist in reducing overall running cost of hospital management.