Your patio spaces are a crossover between your indoors and outdoors. These spaces provide you with great scenic views and aesthetics and act as security systems that layer your interior spaces.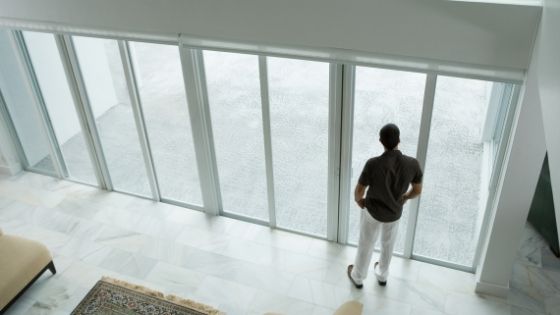 Patio doors are mainly recognized from their opening mechanism and chosen as per your ideal opening formats. There are many dos and don't involve in choosing a door as per this method.
So while choosing the ideal patio door for my new home, I researched tons and tons of options from a range of variety available in the market. Here is a quick list of some of the fascinating patio doors that intrigued me enough to choose.
Hinged Patio Doors
Hinged or French doors are a popular option mainly due to their sturdy design and secure mechanism. They open up like a typical door and are usually sold in two or three panels where only one of them can open. The other panel is essential to study and opens up like a window to keep the strength intact. You can also go for outdoor blinds to give a unique look to your home. This is something that will enhance the look of your home many folds.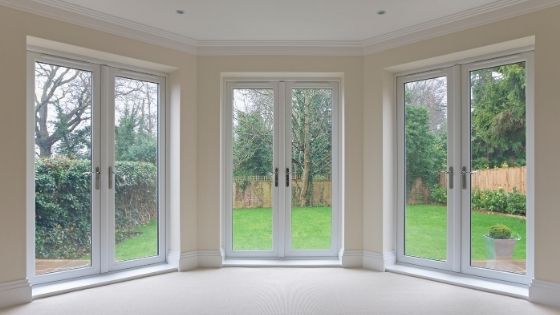 They are available in a standard from anywhere between 30 to 70 inches. You can also get them custom made at a higher cost. These doors can cost you anywhere between 1000 USD to 3000 USD depending on its quality of materials and size chosen.
Sliding Patio Doors
Sliding Patio Doors is a fantastic option for your home decor and here's why.
If you wish to conserve your space and have a multi-utility spatial arrangement, then these doors are ideal for you. Since hinged doors are known to occupy a large amount of usable space, these Sliding Patio Doors can be ideal for a home where space efficiency is a mandate, along with keeping the aesthetics intact. Vinyl sliding patio doors are ideal for choosing one as they have an easy-open mechanism to open horizontally, especially in spaces with limited space. They also add flexibility to your home layout.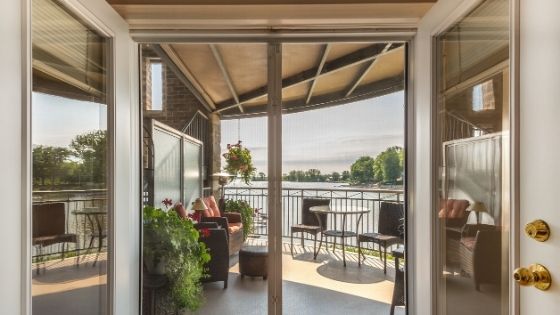 They come in length from 60 to 72 inches wide but can be customized as per your requirement. These doors cost somewhere between 1000 USD to 3000 USD, excluding the installation cost. The doors are available in a range of styles from french to classic. They are also much more durable with centre rails and metal reinforcements.
Bifold Patio Doors
These doors fold up like accordion that is against themselves. They are ideal for rooms where there is very little space available to create a patio opening. They are modern and chic while being easy to use. These doors generally have a dual locking system that makes them a security aspect.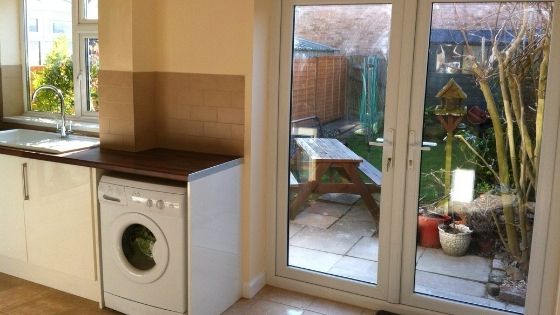 These doors are mostly made up of aluminium, fibreglass or vinyl. Their standard sizes range from 70 to 96 inches. At the same time, their cost is anything between 1900 USD and 3600 USD. Although these doors have aesthetic advantages, they are still difficult to install and shouldn't be done without a professional's help.
How to Choose the Ideal Patio Door?
Depending on what you're looking for in a door, sliding patio doors, hinged or bi-fold all are ideal choices as individual entities. But a close examination should be done on your available usable spaces, which will be the ultimate key that will help you decided the correct form of the patio door. No matter what pe of doors you choose, these doors while guaranteeing a fantastic outdoor view for your homes!