While newer marketing methods are emerging consistently, traditional practices continue to help businesses build and maintain top-of-mind recall. Promotional offerings or freebies are an excellent example of how businesses have been able to get good exposure with customers and boost their brand value at the same time.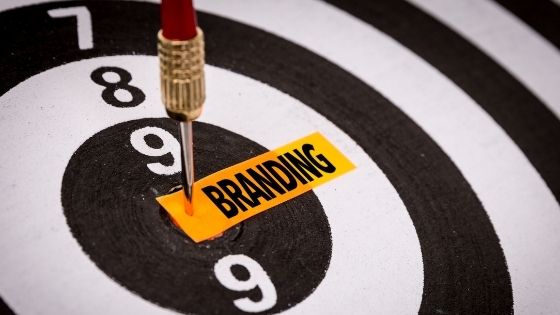 These give-away items can be personalised with the company logo and the contact details to help your customers recognise your brand and associate with it easily.
Choosing the Right Merchandise for Your Brand
There are many promotional products to select from, but you should make sure that they align with your business. This type of branded merchandise should be items that anyone would want to keep and use over a while and not want to throw out immediately. When a promotional product is useful in a decision-making environment or situation, you can consider it successful.
For example, if you are a real-estate company and you give away free doormats with your brand logo, the customer will remember your company every time they see the doormat while entering their home. This will act as a consistent reminder of your services and eventually lead them to your company for any real-estate-related queries.
Other popular varieties of engaging promotional products are face masks, USBs, water bottles, caps, coasters, etc.
Reaching out to Existing Customers
Promotional items are also a great way to engage with the customers you already have. By customising and personalising products for long-standing customers, not only does it build customer loyalty and retention, but it helps to give a personality to the relationship you share with your customers. Customers will always show appreciation to brands who take note of their interests and feedback.
This is why having a mixed promotional strategy is crucial for your company, as you need to cater to the different customers you want to engage. In the strategy, it is essential to have a mix of premium and low-cost promotional products so that customers have a good impression of your company.
Benefits of Promotional Products
The ultimate benefit of promotional items is the item itself. There is nothing that would make anyone happier than getting an item for absolutely nothing. This creates positive sentiments towards the company from the very beginning. Ads and other paid marketing strategies will put a serious dent in your company's pocket, which is why such products are the most cost-effective way to increase your brand value.
Test the Waters
Using this marketing method is also a great way to let customers sample new products or services you are looking to launch. With their feedback, you can better understand how to make your offerings better, which will have positive results in the long run.
Creating Long-term Value
Only when you understand the role promotional products can play in your company's growth will you be able to use them successfully. Ensure that you know what your customers need and personalise your promotional items accordingly. These items must make a good impression by being creative, eye-catching, and practical. Choose a reliable supplier to procure the items you need within your budget.