When your business starts expanding, it is undoubtedly one of the most exciting times of your career. But with expansion, you will get added responsibilities.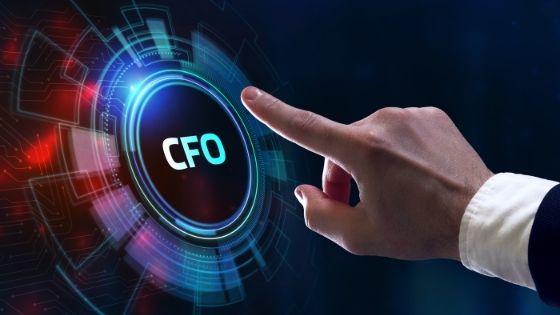 You would do well to hire the services of a CFO at this point. However, hiring a Chief Financial Officer is not very affordable. You have to give them a substantial salary to hire their services full-time. However, you will do just as well by hiring virtual CFO services.
Here are some ways to help you find the best one.
1. Do They Have the Experience?
You have to understand that a CFO is not just a regular accountant. In multinational corporations, CFOs often outrank many managers and directors. Hence, you would have to check whether the virtual CFO has that level of experience to be ranked. Find out about the companies they have worked with before and how the company has benefitted from their involvement.
What have they brought to the table that has improved the company's finances? Check if the answers to these questions match the parameters you have thought of for your own company. They have ample experience in managing annual budgets, something that is very important for a new company.
2. Providing Insight
When you start looking for virtual CFO services, notice the kind of questions they ask about your company? Are they asking pertinent questions about your current business turnover, the channels on which you are spending the most at present, and about your business investments? Or are they more interested in selling their services without really trying to find out what you want or whether what they have to offer will be at all compatible with your business?
A good CFO will be interested in working for the benefit of your business from the very beginning and will provide you with insights about business financial management.
3. Are They Trustworthy?
This is a matter of primary concern because your rivals will sit up and take notice as soon as your business starts expanding. You will be handing over crucial details about your business finances to the virtual CFO. In the process, they will also come to know about certain other aspects of your business during your collaboration. It would help if you were sure that your business secrets are safe with them.
After all, unlike a resident CFO, they will not just be working for your company alone. Nevertheless, virtual CFOs today are also very particular about maintaining the confidentiality of their clients. Ensure there is an agreement about maintaining privacy or an NDA signed by both parties that will protect your interests.
With virtual CFO services, you will be able to eliminate wastage and channelize your financial resources in a better way. You might not be aware of the methods that a CFO can point out to you. They will help you interpret financial results regularly and give you a competitive advantage over your rivals, as they struggle with market issues of their own.
With a virtual CFO by your side, you will notice the positive change in your finances within a few quarters.