When you are looking to build social media campaigns online, it can become very overwhelming getting started. To be successful requires to use of many social media tools. This alone can be intimidating because there are countless tools available and most business owners have no idea where to begin.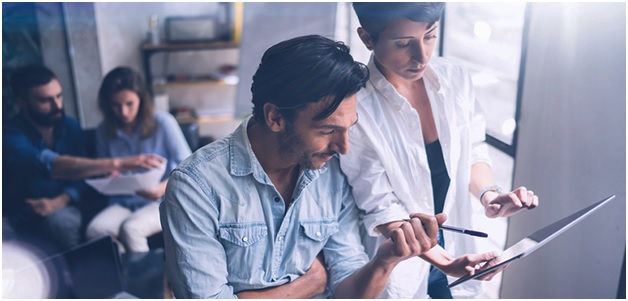 Why Social Media?
Social media is a necessary means of marketing your business these days. It is more powerful than any other marketing method when used properly. When a successful social media campaign is launched, it will generate your business more leads, increase brand awareness and reach you the maximum number of customers.
Social media can be time-consuming to use, however. This is where having the right social media tools comes in handy for businesses. For businesses that do not know where to begin, companies such as NetBase can offer to do social media campaigns and social media analysis for you.
What Makes Good Social Media Tools?
These "tools" can be applied to a wide array of services and techniques. There are key features each great tool should contain. They should ultimately save you time. If you have to put in as much time using a tool as you would implementing a method manually, the tool is not worth it. You don't want shortcuts, either. The best tools are time-savers that still offer quality results.
A great tool for social media should also increase your brand's awareness and be easy to use for your employees. If a tool is not user-friendly, it will not be able to give you the efficient results you need. Lastly, any tool you purchase for your social media campaigns should be affordable. If you look hard enough, there are many free tools that anyone can utilize.
Who Is NetBase?
NetBase is a leader in creating social media campaigns for their customers. Their primary focus is on social analytics through various platforms. They help their customers build their business and increase their brand awareness through the power of social analytics. They have a variety of tools at their disposal to ensure their customers get the best results from their campaigns. The company is powered by next-generation AI social analytics platforms that allow their customers to connect with their customers around the world every second of the day.
Best Social Media Tools Businesses Can Use For Marketing
1. Kicksta – This tool helps businesses grow using Instagram and increases the number of organic followers the account gets.
2. HubSpot – This is a social inboxing tool that will be a time-saver that helps businesses organize their social media campaigns. It can help you access all of your social media platforms in one spot, schedule posts to your blogs and accounts, monitor messaging systems and capture new leads.
3. Later – This tool is best for smaller businesses needing to organize all of the social media accounts in one platform. It offers a drag-and-drop calendar to map out future posts to review what your feeds will look like. It also allows for analytics tracking.
4. Lightroom – This is a tool from Adobe that allows users to edit and organize their photos for social media use. Successful social media campaigns rely heavily on visuals. Your brand must be reflected in high-quality pictures. This is a user-friendly tool that allows for filters and sliders to be used.
5. Canva – This is a graphics design tool that allows businesses to create custom graphics for their social media accounts. They offer various templates that integrate easily into the most popular social media accounts.
6. Unfold – This is a free tool that helps users create visually-appealing templates for use on their Instagram stories.