For someone taking a vacation, a safari can be one of the most exciting ways to spend your time. From seeing the vast landscape of the Australian Outback to relaxing at some of the most amazing scenic hot spots, you are guaranteed vivid memories you will cherish your entire life. Of course, to maximize your experience and stay safe and comfortable, there are several things you should not forget.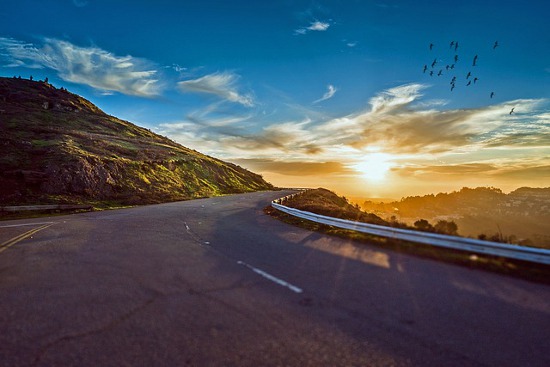 1. Smartphone
Although you will be way too busy enjoying the sights to be poking away at your phone, you will want the camera. Charter North tours involve some of the most intense scenery in the world, and you will want to capture it for sharing. Some of the best places include the following:
Kimberley Region
Gibb River Road
Prehistoric landscapes
Ancient reef systems
Other types of scenery you will want snapshots of include waterfalls and every sunset during your stay.
2. Essentials: clothing and medication
Clothing should include two of everything for every day you are on your trip. Extra socks, for instance, can be a comfortable luxury if you get your feet wet. Similarly, an extra t-shirt can make a windy morning or evening comfortable. Other essentials include the following.
Windbreaker
Shorts
Hiking shoes with good traction
Long pants
Sunglasses
Because you will be far away from any modern conveniences, it is also important to bring any medication you might need.
3. Water bottle or bag
You will spend a lot of time walking, and it will likely be sunny and dry. Consequently, you will get thirsty. Having a water bottle is important to remain hydrated. The water bottle should be easy to carry yet have enough volume to allow you to sip it throughout the day. Tours provide water for everyone, but when you are hiking, it is much more convenient to have plenty of water already on hand.
In terms of traveling in comfort, your water bottle should be able to strap to your belt or latch inside your backpack.
That said, many people bring what is known as a bladder bag. A bladder bag is pretty much exactly what it sounds like: a pliable bag of water that has a water cap and a hose. These bags can be easily strapped to your waist or belt. To take a drink, all you have to do is sip from the straw. Because of their shape, they can often hold up to half a gallon of water. Compared to a bladder bag, water bottles of this size would be uncomfortable to carry each day. Of course, during your hike, having this much water can be a luxury in that you can spray a little on your hair or down your back.
4. Lotions and sprays
Bugs and mosquitoes are an unavoidable reality of the outdoors, so you will want some protection in the form of insect repellent. Whether you select a lotion or spray depends on your personal preference, but you should bring enough to last your entire stay. In terms of packing, the bottle or squeeze tube should be placed in a plastic bag, which will protect your other belongings in case of a leak.
Sunscreen is also important as the sun will shine directly on you for much of the day. You will probably use more than you anticipate. Consequently, you will want to purchase a 32-ounce bottle or tube. Again, to ensure your clothes or other belongings do not get stained, you should keep the sunscreen enclosed in a clear sandwich bag or in a travel pack on your waist.
5. Wipes
Having pre-moistened wipes can help you clean up after a long day of hiking. Additionally, they can help wipe sweat off your face during the day. This is important because if you have sunscreen, which is highly recommended, it can mix with sweat and burn your eyes. Having a wipe on hand can ensure your comfort even on the hottest, sweatiest days.
Additionally, there will be dust–lots of it. If you are not prepared, red dust can be a nuisance. Having pre-moistened wipes will ensure your comfort and help keep such things as your hands, arms, and water bottle clean and dust free.