Hats off to all the brave entrepreneurs like you! Sustaining a business during these challenging times is a remarkable feat. Whether your company is of a sole proprietorship, a "mom-and-pop" shop, or a medium-sized enterprise, there will always be challenges to be dealt with.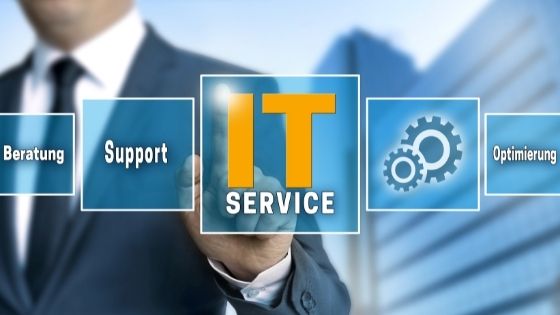 Regardless of the size of your business, you will certainly need IT services and support, whether in-house or outsourced. As IT is an integral part of your work, your infrastructure should be up and running all the time. You can't afford to lose data or bog down your system.
Hiring an IT specialist (or two) on your company's payroll to take charge of your IT department is good, but it can also have disadvantages. On the other hand, let's look at the significant reasons you should consider an IT services company to keep your tech in check.
1. Round-the-Clock Technical Support
Technical issues can happen long after your employees have gone home for the day. You cannot expect them to immediately fix such matters outside of their shift. IT service companies, however, usually have on-call technical support staff to repair those problems for you on the spot—even outside your office hours.
2. Your Overhead Costs Can Be Reduced
When your IT support team is outsourced, common problems, risks, and expenses associated with in-house recruitment are out of the picture. For example, you don't have to take chances on a new hire. You also don't have to pay taxes and benefits.
With an IT service provider, it's easy to adjust your budget. They can offer flexibility with payment terms and allow you to pick only the particular services you need—saving you money from extras that you don't probably need.
3. A Wide Arsenal of Skills Is Available for Any Situation
If you hire your own IT support personnel, they may have a specialty or two, such as hardware troubleshooting and networking. What if there was a security threat, and cybersecurity is not under their umbrella? Do you need to add another person to your payroll just for that?
With an external IT solutions team, you have specialists in different fields available to quickly diagnose and resolve your particular problem. This saves you time, effort, and money. There is no need to post job ads and wait for weeks to find the right person to save the day. Relative to that, this also brings us to another good reason.
4. You Can Fill in Any Skill Gaps in Your IT Team
Perhaps, you still want to keep Joe the IT guy as he is a trustworthy chap, but he still needs to learn the new system you have to implement. You can ask for help from an external IT support team to guide Joe with the transition and train the rest of your staff.
The external IT team are experts in different fields—they can fill in the missing pieces in your IT puzzle. They are there to help you and your people get acquainted with what you need to know to ensure your business operations' smooth flow.
5. Your Employees Can Focus on Their Respective Jobs
There is no need to ask "Ethan," the accountant, to recover some missing data. "Sally," the secretary, doesn't have to figure out how to organize the cabling in your office. When your own employees don't have to worry about IT problems, they will be more productive. Less stress also means your people will be happier at work.
An IT services provider can efficiently set up your IT infrastructure and keep it running smoothly. This minimizes or eliminates inconveniences and distractions for your employees.
6. You Can Keep Up With the Latest Advancements
As IT solutions companies are always updated with industry developments, they can't miss out on the latest software and hardware updates. Enlisting their services will open up more possibilities to improve your existing system—stuff you wouldn't have known if you had been on your own.
Keeping your system in top condition will make your mind at peace, knowing that hiccups and holdups are unlikely to happen. Advancements in your system can also help streamline your business operations and boost your profits.
7. Your Network Security Is a Top Priority
Security is more than just installing antivirus software and firewalls. Cyber security is a complex blend of processes and technologies that protect your data, systems, and networks from cyber-attacks. This is something that a non-IT specialist will find overwhelming.
Having a specialist company covering your IT security ensures that you are protected against attacks and data theft. Speaking of data protection, it is something that customers are highly concerned about, especially if your business operates in an e-commerce environment.
Having a managed IT services provider take care of your systems and networks will give peace of mind not only to you but also to your customers. With tech problems out of the way, you can focus on the core activities of your business—helping you achieve your goals sooner than you expect.