Wear OS by Google is a huge step in innovating wearables, particularly wristwatches because nowadays, you can see smartwatches everywhere because of their big market.
Although there are not as many applications available for smartwatches as there are for your mobile device, there are some essentials you would want to have on your smartwatch right away.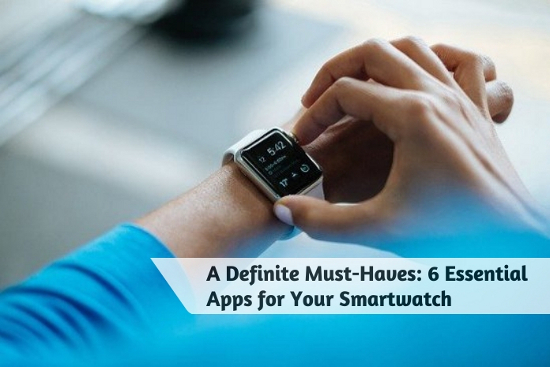 These applications have an incredible capability to display notifications, track fitness, entertain users, and many more. While some of these apps depend on the partner app on your smartphone, some of them can function independently.
With all of the applications available for you to download, which are the ones that can help you make your daily tasks easier? Well, wait no more because here are the 6 most suitable Android Wear applications available today.
Google Fit
This popular fitness application for Android wear focuses on promoting fitness while structuring the workout program of its users. Google Fit provides you with real-time details from your walks, jogs, runs, as well as your other fitness activities. This effect is an excellent way to help you keep track of all your exercise routine.
Aside from monitoring your fitness, this application is also with other fitness applications such as Strava, Lifesum, and many more. Having Google Fit on your smartwatch indeed promotes a healthy lifestyle since it allows you to share data over different fitness app platforms.
Uber
This app allows you to reserve a cab immediately by utilizing the function of your smartwatch, and everyone who is into technology knows about the Uber app. This application helps in making your trip more convenient, organized, and free from stress, which is extremely helpful in an everyday situation.
Due to its popularity on mobile devices, the Uber app can now function independently through your Wear OS. This outcome means that you do not have to pair it with your smartphone, which saves you much of your time.
So, whenever you miss your bus or train, just press the Uber app directly on your smartwatch and get a ride, check the progress of the driver, and notice the estimated time of your journey.
Citymapper
This Wear OS application is necessary, particularly if you use public transportation in one of the places it covers, or if you are planning to visit a supported city. Citymapper gives several pieces of information about the subway, train, bus, cab, and even ferry data directly on your wrist.
On the other hand, this app only applies to some cities that it covers, and the Citymapper would be purposeless if you do not live in or visit those places. Although the app has a terrible downside, it is certainly helpful to travelers who need information about a city.
Bring
Similar to other essential Wear OS applications, you constantly need that one app that helps you in making a reliable shopping list. The Bring app is a clean, smooth, and a user-friendly shopping list platform for Android smartwatches.
What makes Bring an impressive app is that you can create a group for your friends, family members, and colleagues to share a different shopping list for different occasions. The convenience from this app comes from its clear, readable icons and labels that make it simpler for users to add photos and products.
Calculator
Although smartwatches are not as appealing as the Omega Speedmaster, the calculator for Android smartwatches is extremely useful. It looks like a typical calculator on your wrist.
Since the app is readable, you can easily hit the buttons, and the layout and color scheme are not irritating to the eyes. Plus, the app has voice command and scientific functions that you can use whenever needed.
Google Keep
This app for Android smartwatch is probably one of the ideal note-taking applications you can have. Intended for shopping lists and fast reminders, Google Keep is a note service that helps in bringing those details and lists directly to your wrist.
The application will sync across electronic devices wherever you are logged in to your Google account. It is a convenient way to check your progress in your lists without the need to check on your smartphone or written list constantly.
To Conclude
With excellent updates and friendly app modifications, there is essentially no boundaries to what you can perform on the small screen of your Google Wearable.