Ottawa, the vibrant capital of Canada, is a city that caters to a diverse range of lifestyles. From fashion and wellness to home decor and technology, Ottawa offers a plethora of shopping options that align with various aspects of human life. In this comprehensive guide, we will explore the 10 best common shops in Ottawa that cater to different facets of human life, providing unique and enriching experiences for residents and visitors alike.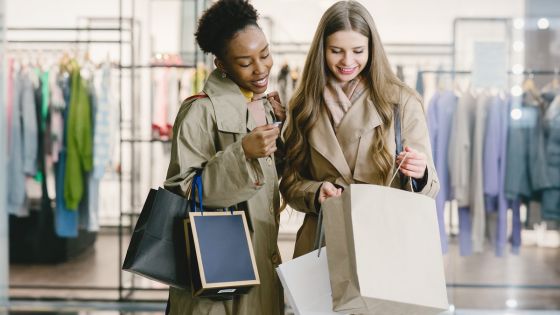 Fashion Haven: Nordstrom Rideau Centre
Nestled in the heart of downtown Ottawa, the Nordstrom Rideau Centre store is a fashion enthusiast's haven. With a curated selection of designer brands, trendy styles, and impeccable customer service, Nordstrom offers a shopping experience that blends luxury with accessibility. From high-end fashion to everyday essentials, this iconic store caters to diverse tastes and preferences.
Wellness Oasis: The EcoWell
Promoting a holistic approach to wellness, The EcoWell is a wellness boutique that focuses on natural and sustainable products. From organic skincare to ethically sourced supplements, this shop offers a range of items that support a healthy and eco-conscious lifestyle. The knowledgeable staff provides personalized recommendations, making every visit a learning experience. Read More : Ottawa Tulip Festival 2023
Home Decor Delight: Zone Maison
Zone Maison is a treasure trove for those seeking to elevate their living spaces. This home decor haven offers a curated collection of furniture, lighting, textiles, and accessories that fuse functionality with aesthetics. Whether you're looking for minimalist elegance or bold statement pieces, Zone Maison has something to cater to every interior style.
Technological Innovation: Canada Computers
For tech enthusiasts and gadget lovers, Canada Computers is a one-stop shop for all things electronic. From cutting-edge laptops and smartphones to gaming equipment and accessories, this store boasts a wide range of products that cater to tech-savvy individuals. The knowledgeable staff ensures that customers find the perfect tech solutions to suit their needs.
Outdoor Adventures: Mountain Equipment Co-op (MEC)
For those who embrace an active lifestyle, MEC offers a comprehensive selection of outdoor gear and equipment. From hiking and camping essentials to cycling and water sports gear, MEC caters to outdoor enthusiasts of all levels. The store's commitment to sustainability aligns with the values of nature-loving individuals.
Culinary Delights: Grace in the Kitchen
Grace in the Kitchen is a culinary wonderland that caters to foodies and aspiring chefs. With a wide range of kitchen gadgets, cookware, and specialty ingredients, this shop is a haven for those who enjoy cooking and entertaining. Regular workshops and cooking classes make it an engaging space for culinary exploration.
Book Lover's Paradise: Perfect Books
Perfect Books is an independent bookstore that celebrates the written word. With a carefully curated selection of fiction, non-fiction, and children's literature, this shop offers a personalized browsing experience. The knowledgeable staff is always ready to recommend hidden gems and literary treasures.
Artistic Expression: Wallack's Art Supplies
For the creatively inclined, Wallack's Art Supplies is a haven for artistic expression. This shop offers a wide array of art supplies, from paints and brushes to sketchbooks and sculpture materials. Whether you're a seasoned artist or a beginner, Wallack's provides the tools to bring your imagination to life.
Vintage Charm: Ragtime Vintage Clothing
Ragtime Vintage Clothing transports visitors to a bygone era with its curated collection of vintage clothing and accessories. From retro fashion to unique accessories, this shop is a treasure trove for those who appreciate timeless style. Exploring the racks is like taking a step back in time.
Natural Living: terra20
Terra20 is a destination for those seeking natural and eco-friendly products for their homes and personal care routines. With a commitment to sustainable living, this shop offers a diverse range of products that align with environmentally conscious values. From organic skincare to eco-friendly household items, terra20 promotes a lifestyle that's gentle on the planet.
Hair Salon Services: Styles & Trends Salon
When it comes to the cheap hair salon near me and styling, Styles & Trends Salon stands out as a beacon of excellence. With separate sections for men and women, this salon offers a wide range of services, from haircuts and coloring to styling and treatments. The experienced stylists stay updated with the latest trends to ensure that clients walk out feeling confident and fabulous.
Conclusion
Ottawa's shopping landscape is as diverse as the city itself, catering to a wide range of lifestyles and interests. From fashion and wellness to home decor and technology, the 10 best common shops highlighted in this guide offer enriching experiences that align with various facets of human life. Whether you're a fashion enthusiast, a tech guru, a culinary explorer, or an artistic soul, Ottawa's shopping scene has something to offer for everyone. As you explore these shops, you'll not only discover unique products but also become part of a community that values quality, sustainability, and personal expression.