Recovering from a stroke and getting back to the normal activities of daily life is different for each individual. Amidst all the uncertainties, one thing is clear: a carefully planned rehabilitation plan and an environment that supports that plan is key.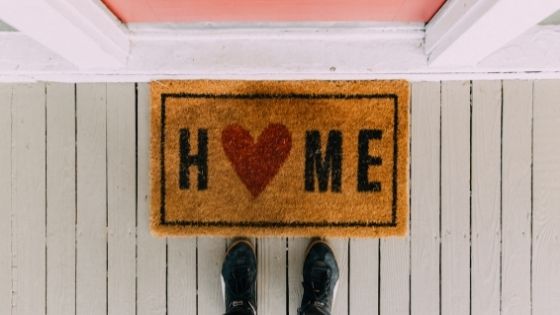 Simple "Improvements"
If recovery is going to take place at home, here is a list of simple "improvements" that can be made to prepare:
Remove tripping hazards. Examples include rugs, plants, and decorative items. Stroke patients often shuffle when they walk, putting them at a high risk for tripping.
Rearrange furniture to create clear paths and make more room for walkers, canes, and wheelchairs if needed.
Increase and improve lighting in hallways and on stairs. Eyesight and balance can be compromised by a stroke. Adding additional lighting will help the patient see where they're going and avoid hazards.
Rearrange personal items and clothing to be within easy reach.
Additional Equipment
Beyond those basic modifications, patients recovering from a stroke often require additional equipment during their recovery. This equipment can be purchased, but it's also often available for rent. Examples include the following:
Shower chair or tub bench. These plastic seats provide a stable place for the patient to sit while bathing.
Grab bars. These can be placed anywhere they're needed, including bathrooms, hallways, kitchens, and more. Grab bars come in a variety of configurations, so you can find one or more that's perfect for your home and your needs.
Wheelchair ramps, including exterior ramps and interior threshold ramps.
Adjustable bed.
Stairlift. Stairlifts are available in curved or straight models and will fit nearly every staircase. Stairs pose a significant challenge for stroke patients; stairlifts provide safe, smooth, independent assistance with the stairs and ensure that the entire home remains accessible.
Lever doorknobs and faucets. Lever knobs are easy to operate and can be used with one hand.
Elevated toilet seat.
Hoyer or ceiling lifts to assist with transfers. Search for "ceiling lifts near me" to find a dealer.
Walk-in shower or tub.
Residential elevator.
The patient and their family can discuss in detail the assistive devices that are required for the patient to live safely and comfortably at home during their recovery.
Recover at Home
Stroke recovery can take weeks, months, and sometimes even years. Safe recovery at home requires eliminating risks and adding assistive devices that help the patient regain their strength and confidence. The wide availability of versatile solutions puts recovering at home well within reach.