If you are thinking about acquiring a car, there is a lot to consider and making the right choices is obviously important. Whether new or used, a car is always going to be a significant investment, and with that in mind, here are a few important aspects to consider when buying a car.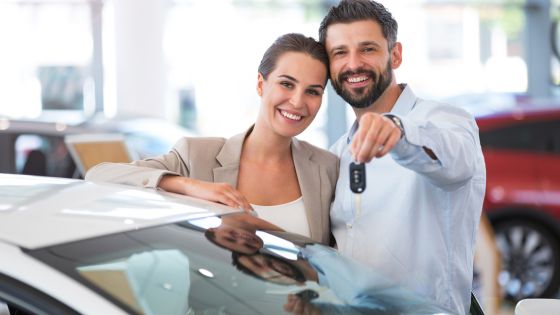 • New or used? While we all love driving a brand-new car, it does come with a heavy cost; when you drive a new BMW off the dealership forecourt, you automatically lose 10-15% of the vehicle's value. Many Australian motorists buy a 2–3-year-old car, which is still in great condition and does not depreciate as much as a new car. Whether new or second-hand, there are online lenders of personal loans in Australia who help Australians finance vehicle purchases.
• Running costs – Some cars are gas guzzlers, with high-performance V8 engines, while others are more economical; it is important to know how much a car will cost to run. If you are under 25, for example, driving a performance car would mean sky-high insurance premiums.
• Condition – This only refers to used vehicles, as a brand-new car would obviously be in perfect condition, or at least it should be. Regarding servicing and maintenance, the service history of the vehicle can be found on the back of the owner's manual. If you are not very knowledgeable about the inner workings of automobiles, ask a local mechanic to accompany you when you view a car. If you find minor issues, point them out to the seller and try to negotiate a discount based on these issues. Click here for the best payment options when travelling internationally.
• Warranty – Of course, a new car comes with a warranty and if you buy a used car from a dealer, this should include some form of warranty. If you buy from a private seller, you will not receive a warranty, rather the car is typically sold as seen. You can also invalidate a warranty if you have the car worked on by an unapproved person, or neglect the maintenance of the vehicle.
• Budget – The last thing you want is a finance deal that you can't afford; work out the amount you can comfortably afford to repay per month and don't go above that figure. People can get into serious debt when they buy a car they can't really afford, so do make sure you can afford the purchase.
• Parts – It isn't a wise move to buy a rare make/model if you are going to struggle to find parts. Many people stick with makes like Honda and Toyota because spare parts are easy to come by, plus most garages have mechanics who know these cars.
This is obviously an exciting time and it is important not to let your heart rule your head when choosing a make and model. Vehicle registration papers need to be in order