Has it been a year or four already for your business with no significant growth? Aren't already too fed up following the regular trend what others are doing too?
If you second with the above statement, we got the perfect solution in this blog for all your start-up troubles that are not letting you get recognized in the market, even after having fuller potential.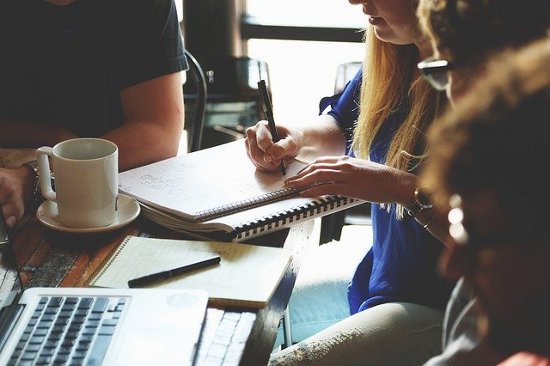 The Regular Start-up Troubles!
Before introducing you to the best marketing firm: Blurn, you need to understand if you are too facing these troubles mentioned below:
Lack of training
You have got the ideas; you know the strategies. So, what's the problem here? Well, your employees are not trained for the challenges that you want to face for the lifetime growth of your business.
It happens when the employees are not well-informed about the digital marketing trends for the current year. Or else, when the employees are too comfortable, then they can resist opening up better and newer opportunities.
Low cost & budget
You feel that everything in the market is not up to the mark or as per your budget. You have lacked behind in comparison to other players in the market because of the same. And now you are not sure if you can deploy effective and easy marketing tactics online to gain the momentum which the digital marketing agency Blurn often promises and achieves for its clients.
No social media presence
That's one of the biggest trouble start-ups face when either they are not present online at all, or else, they are not sure how to operate the social media for increasing their presence and business.
Yet again, this happens when you are falling short of the ample knowledge to stimulate the needs of your customers and to tap them at the right platform. This digital era is the need of the hour for every business owner, irrespective of their size.
And if you are not running your businesses online, it is as good as non-existent; many researchers and marketers already believe that. Whereas, many other start-ups who have partnered with the Blurn digital market agents, who are specialised in this field, are growing at their fuller potential without worrying about new opportunities to be tapped.
There are clicks online, but you can't find the conversion
When you are running a website and getting the number of clicks, that does not mean you are successful. Owning a website and updating the content is not enough in today's agile marketing era.
It's is highly possible that your customer already knows everythingabout your product offering because of the velocity and veracity of the information available to him or her online.
So, you need the help of digital marketing experts at Blurn to break through your intelligent customer's perception. That is because if your website or online e-commerce pages are not getting the desired purchases and close deals, then you are simply wasting the already tight budget.
Your content is not unique
Today the netizens you want to target are far cleverer and up to date. Per second, thousands of blog, articles, and discounted deals are shared, liked and commented on. Then if you are following the herdjust like others, unfortunately, you are not growing, and neither is your content.
There are many things like creativity and crisp communication, even online, which only marketing gurus at Blurn digital marketing company can decipher and understand without wasting your time.
Blurn's Up To Dated Techniques!
We have discussed a fair share of frequent troubles that might have faced or are still stuck with. However, the reasons for your start-up's failure and stagnant market share can be more than those mentioned earlier.
To decipher each flaw in your standardised operations, Blurn's digital marketing experts have the in-house expertise that can morph your business from point A to point B with more than 100 percent of the difference in between in terms of sales, leads, and profits.
Profit-driven approach
The digital marketing employees hired at Blurn follow the profit-driven strategies that can render their clients like you to have the best profit through marketing and overall content related solutions.
In other words, they are masters in creating a level playing field situation for your firm and employees through extensive research and years of experience. This kind of combination is a rare gem to find in the marketing industry this year.
So, by giving Blurn marketing firm a chance, you will be giving another better and guaranteed successful chance to yourself and your firm this year.
Flow of creativity is mandated
Blurn's organisation has worked hard and smart to reach up to their potential with the amazing team/staff. They all have incorporated the in-depth value of creativity and labelled themselves as one of the best players in the market today for knowing how to jumpstart your profits with the content that's personalised, unique, and leaves your customer's jaw and mind open for sure.
Under the creative design, web design, video marketing, and another unique choice of services at Blurn marketing agency, your firm can relaunch itself in front of the digital market and make the most of the digital economy.
Activities, like curating the creative roadmap, maintaining daily creative reports, making a responsive and engaging advertisement, not letting the viewers get bored with your ads make Blurn outstanding.
We can say, your money is used wisely with Blurn in comparison to all those who are offering nothing but colloquial marketing gimmicks that the audience is getting too tired of already.
Daily reports are eye-openers for your firm
Do you believe in change yet? If not, you should start doing so, because the specialised researchers' team at Blurn curates detailed reports daily. For many start-ups, these reports are truly eye-opening.
The senior marketers assigned to reinvent your strategies online by Blurncan educate you about the importance of change management through these reports. In short, the strategies you have been using to date will be under the microscopic view of the analysts.
They can easily tell you if a strategy is fruitful or a complete waste of time. If the results are inclined toward the latter half, then free consultations are also offered for further changing your marketing plans and implementing them as soon as possible if you want to increase 100-150 percent profits and leads within months.
Training can be provided to your employees
Bespoke marketing strategy training sessions can be provided easily by Blurn digital marketing agency under the marketing packages you buy. For knowing more about SEO, local SEO, PPC, CRMs and other operations, your personnel can get regular training.
This will help your start-up firm to negate the flaws that were earlier floating inside your organisation. However, later on, when you feel the inner defaults are met promptly, you can then start tackling the errors in your marketing strategies online.
These strategies can be tackled by Blurn and reformed as per your budget, future business goals and aspiration. And Blurn has already proven amongst many case studies to gather the profits and leads beyond the customer's expectations.
They are highly professional
Let's not ignore the reality that there are many marketing agents online who fail to deliver what they had earlier promised at the heavy deals that you might have taken, losing the confidence in others as well.
But Blurn's different because, with more than 13 years of experience, they know the value of time and cost that you pay for timely marketing services to elevate your business operations.
Hence, amplifying your market presence and staying to their words is their first priority no matter what. So, you will get the amount of satisfaction from the money you pay to the consultants at Blurn.
Get convertible leads as soon as possible!
Another motive which you will notice while partnering with these professionals is that they work to stimulate your business to that level where you can get more than 100 percent of leads from different social media platforms.
And these leads will be organic or paid, that is up to decide because you can opt for PPC and SEO campaigns for increasing the traffic in the paid or organic way.
Also, with the content and advertisements that are curated by the designer at Blurn marketing agency, the leaders will be highly influenced to close the deal.
Moreover, there is another scheme which is called remarketing that Blurn's superb digital marketing agents work closely with. By this strategy, your old leads which are lost or have forgotten about you can once again see as one of the best options available online to fulfil their needs.
The same is possible because of the conducive research reports, timely consultations, and better and widespread roadmap. They all are used for the marketing schemes and tactics to capture the targeted market.
In the long run, it compels internet uses or the netizens to talk about what you have got to offer with the affordable prices or original content that holds their attention on your website with more than just a few seconds.