The time has long since passed when the only way to ensure you were able to keep important and highly sensitive personal computer files, media and documents was to invest in a bulky external hard drive or numerous USB sticks. Storing your data and media files online has a plethora of benefits. Here are the six main advantages of storing your data online.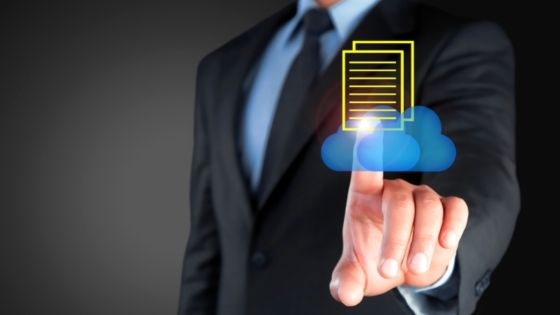 1. Accessibility
One of the biggest advantages of storing your data online is the simple fact you are able to access your data whenever you desire and wherever you are in the world. There is no need to carry any extra storage drives or external hard drives as you travel as all your data is instantly accessible from any device you use.
2. Your Device
When you choose to move your large files and copious HTML-enriched documents to an online storage facility, you automatically free up space on your device's hard drive. More pertinently, however, this also reduces the overall burden on your device and its functions and could even prolong the durability of the device itself.
3. Peace of Mind
Your HDD and storage device is inevitably susceptible to failure and general malfunction and when such an incident occurs, the loss of data and files is not only extremely time-consuming and stressful, it can also become expensive. When storing your data online, you can be safe in the knowledge that you will not lose any files due to computer failure or other potential hazards one can expect from a personal device.
4. Automatic Back-Up
When adding or editing data or files which are saved onto your device's hard drive, you have to be constantly aware of the importance of regular saving and subsequently checking you have saved any changes. When you choose to store your data online however, you are able to schedule regular automatic backups of your personal computer and can therefore be safe in the knowledge your data is up-to-date.
5. File Sharing
When you store your files online, it becomes significantly easier and faster to transfer and share these files, whether that be in a business sense or on a personal level to friends and family. The protection of data is ensured with the help of secure file sharing. Securely managed file transfer solutions automate, encrypt and streamline cloud file sharing and transfers using a centralized enterprise-level approach. These online sharing packages deliver the security and control you need to move data safely and securely between systems, locations, users and trading partners. Click this link for more information https://www.goanywhere.com/solutions/cloud-file-transfer.
6. Security
The vast majority of online storage websites provide a very high level of security. Online data storage provides a much higher level of protection over your crucial data and media files, specifically in the event of a natural disaster such as a fire or flood in your business or home. As you are able to immediately download and quickly recover any and all of your data stored online, this naturally means your important files are much more safe and secure.