So, your employees have made it through another year, and a really strange and stressful one at that. Now you want to thank them for all of their hard work, but you also do not want to get it wrong. So, if you are wondering what the most popular corporate gifts are that you can get for your employees, then look no further!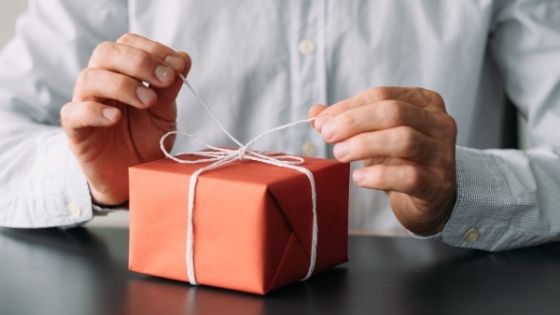 This piece will take you through a list of great options you can get your hands on to make your employee's day.
Gift Cards
They are more personal than cash but still give the recipient free range on what they can purchase for themselves, which is always better than receiving a bottle of wine they do not like again. If you have been able to pay attention to what your employees are interested in, in their spare time, then you might already know what the perfect voucher is for them. However, if you are not sure, be sure to ask one of their colleagues who will more likely have a good idea about what they enjoy in their spare time.
Small Plants
It is an easy choice, sure, but it is also extremely popular. Plants are essential for the office. Scientific research suggests that having a plant on your desk can make you happier and healthier, and who does not want their employees to be both of those things? In addition, plants can be inexpensive and really personal if you know what you are looking for and getting a different type for your employees (if you are a small company) can really show that you have put some effort into an idea that is already relatively common (but for a good reason!)
Luxury Chocolates
Sweet treats are the ultimate gift at Christmas for many but going that extra mile and making sure they are something a little more special than usual will not go unnoticed. Shop around and look for a company that specializes in cooperate gifts such as dallmannconfections.com, and wow the companies' workers with something that will feel like a real treat. The best thing about going luxury is that you can often personalize gifts, choosing from different flavors, which makes this sweet gift extra thoughtful.
Useful and Fun Desk Items
Fun desk items are a great way to gift your employees something light-hearted, but that can also provide some purpose to make their day a little easier too. Gadgets such as mug warmers, fun coffee or tea mugs, board games, and other rest inducing activities to go in the break room, and even stress balls or mini building blocks can be an excellent small gift to help your employees stay on track and unwind throughout the day, which is just as important for productivity as well as their wellness!
Whatever you choose, your employees will be sure to be grateful that you have made an effort to show a token of your appreciation for the holidays and beyond.