Yes, the summer is here, but if you can't go on vacation, don't fret, because guess what? You can have some fun time even if you stay home. After all, that's why the word staycation has been invented — to make us feel less depressed if we're forced to stay home during the holiday season! So, if you're looking to stay at home this summer, here are some fun ideas that you and your friends will love:
Explore your hometown
It might seem like a cliche suggestion, but sometimes people spend their entire lives living in one place without getting to know it. Even if your hometown is small and seems like it's got nothing to offer, there must be some interesting things about it, besides the shops, cafes and bars. When was the last time you went to your local museum or a gallery? In case there are no museums, you can just walk around the streets and learn more about the people who live in the same place as you. To make thing more interesting, you can get a camera and try your hand at photography. You can ask your friends to keep you company, and if you're good at taking photos, you can photograph your friends in some more unusual spaces.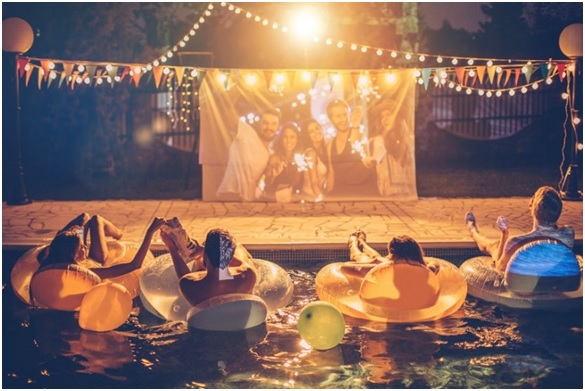 Themed movie night
Friends usually do watch movies together, but for some extra amusement, you can pick some different genres that you haven't watched before. If you want to feel extra hipsterish, you can watch alternative foreign movies, and in order to avoid disagreements during the evening, make sure to choose beforehand. So, bring some popcorns, nachos and wine and immerse yourself in the world of cinema you've never previously experienced. There are so many genres to consider: from cute French new wave to more recent and also increasingly popular Swedish thriller movies. Also, make sure to decide on alternative movie suggestions, in case your main movie choice ends up being boring.
Have some home spa fun
There's nothing more fun than getting your friends to your home and organizing a home spa afternoon or evening. You can make your own face masks, do each other's nails and hair or do something completely different that you all like. Don't forget to get some scented candles online so you'll be able to create the true spa soothing atmosphere. Of course, you can get yourselves a bottle of rose or any other wine and make sure to dance to the cheesiest music you all like! For those who are super adventurous, you can also get a karaoke machine and let your inner diva come out. Now, who needs a fancy vacation after such a fun home activity?!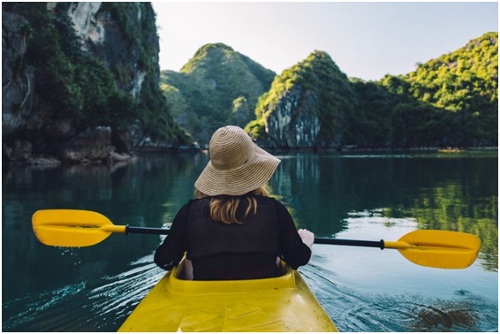 Have a picnic
In case you're looking to do something outdoors (but you all hate sports!), then going on a picnic in a nearby park is a great idea, as you can prepare your own food, bring your own blankets and do anything you want. If you don't have a park close to you, you can rent bikes and cycle to the park that's nearest to your place. When it comes to food, you have total freedom to choose but you should definitely stay away from food which is too sticky or which melts easily. Just make sure to check the weather forecast so you won't end up drenched to the bone, but even if that happens — don't worry, it's all part of an adventure!
Try something new
OK, here's the thing: there are so many hobbies and ideas that you might be excellent at, but you just don't know it. And why you don't know it? Well, it's because you haven't tried any of those. So, whether it's pottery, yoga, cooking a new dish or redecorating your home, chances are that you can use your staycation to try new things and make yourself acquainted with some new hobbies and crafts. Don't feel bad if you try something and it doesn't work out from the get-go: that's why it's important to be persistent and keep trying. Of course, you can abandon it and start something new, it's totally up to you. The point is: use your free time and try some new activities and hobbies that can enrich your life and help you learn new skills.
As you can see, staying at home doesn't have to be boring, so there's no reason to feel bad if you're spending this vacation season in your hometown. There are plenty of activities waiting for you to explore them, and also, make sure to invite your friends, as it's well-known that some things are always better if you do them with those you love the most.