Technology has made significant changes in the stock market and the way investors trade. But most people don't realize just how much the stock market has changed and how much easier it is to invest today than it was even 20 years ago.
Today, stock traders have access to an endless amount of information and use trading tools to predict future stock outcomes, something most stock traders could never do before unless they had years of study and research under their belt. Unfortunately, most modern investors are too young to know the humble origins of working in financial markets. From the birth of the first stock to the trading algorithms we now use, the stock market has gone through many different advances, and it is all due to important investing technology.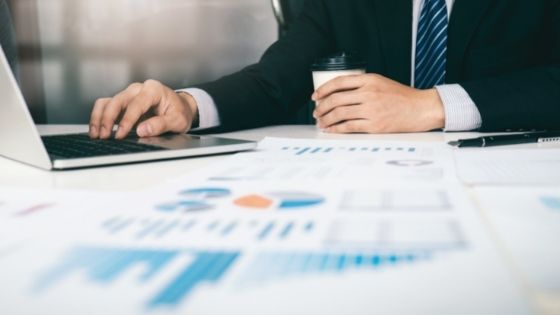 Lately, the news mentions the rise of cryptocurrencies, short-term trading, AI analysis bots, but these are just the latest technology addition to investing. Here are some of the biggest technology trends that have impacted the stock market and the way we invest. Here we mention some of the biggest game-changers in the investment world and, yes, most of these changes have occurred within the last 20 years. Also follow experts for advices such as Javad Marandi Wants Investors to Step Up, and Slow Down.
The Computer Terminals
Only recently could an investor do a quick search for stocks under 10 and get a reliable answer within less than a minute. For the most part, finding this information took days, weeks, and even months in the first half of the 20th century because it had to be done by hand.
Since coming into the market in the 1960s, terminals have changed. The first was large dedicated machines where analysts requested stock quotes and got a quote within a certain time. Today terminals are cloud-based, and information is uploaded within seconds to give real-time prices, trades, and news.
Electronic Stock Exchange
Trading has been characterized by buying and selling on trading floors by famous stock institutions. But in 1971, the NASDAQ introduced the first electronic stock market, which allowed investors to post bids digitally. This technology allows small investors to enter the market and make small trades through these electronic exchange systems.
Online Trading
Before online trading was available to all traders, an investor had to call a full-service financial advisor or Prop firm EA, make a purchase, and then pay about a 2% commission on the order. In the late 1980s, all major brokerages were working on an online platform where they could entice small investors by offering stock news and relevant prices.
The Integration of Smartphones
When cellular phones were invented in the 1970s, the speed with which trades could be conducted was greatly improved. Now the smartphones allow you to invest quickly from any location, even when away from the home or office.
Personal Finance Apps
Personal finance education and budgeting tools help people track their spending and their investments, giving them hands-on management of the growth of their funds. Most consumers can pay bills, manage their budget, and organize their assets through these applications.
Analysis Tools
Cloud technology paired with analysis tools has allowed financial institutions to scale the information they have and use analytics to monitor the market and ensure trades are legal while measuring the market sentiment and predicting the future growth of stocks.
Social Media
Social media allows investors to stay abreast of news, to inform investors of ideas and sentiments, and allows investors to track news of global consumer markets.
Algorithmic Trading
The rise of algorithmic trading is also an influencing factor as it uses AI to analyze the trading volume, volatility, growth potential, and other factors at an amazing speed. This gives investors to power to decide faster than they would with human operators.
Crowdfunding
Crowdfunding started in the late 90s, and no one gave it much thought. It was a way for creative individuals to find funding for their artistic projects. But business startups took to it and were able to offer investment opportunities and information to possible investors.
The Use of Robo Advisors
Robo advisors are financial planning technology that doesn't have any human interaction. These are programs that offer analysis of financial planning goals and stocks. There are more than 100 robo advisors with the management of assets of more than $200 billion.
Online Brokers
As more people spend more time on the internet, a new wave of stock brokerage marketing techniques has arisen. Even investors with just a few dollars to invest can create an account, pay no trade fees, and find investment strategies that work for them.
Each of these new technologies has contributed and led to the financial trade system we have today. Investors now can do everything from their laptop, tablet, or phone. This has created a new type of investor and has opened the market to many new investors.