The real estate business is one of the best investments the world is offering aspiring entrepreneurs. The investment gives an investor multiple means of getting money.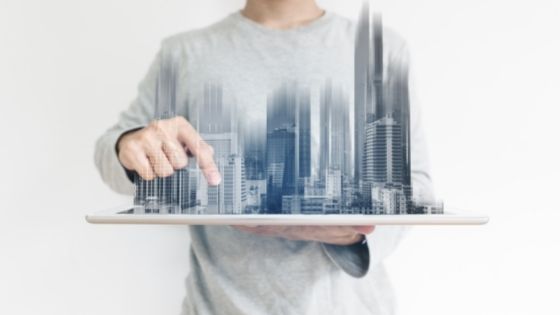 Some ways of generating income as a real state investor include income from rent, profits resulting from businesses using the real estate property, and appreciation of the property. Besides the diversity of income sources in the real estate business, there are many other reasons why real estate is a good investment.
What New Investors Need to Know
1. Squatters Rights
Squatters rights are a common problem in real estate. It is prudent to learn how to legally handle them. Get the facts to be well prepared.
2. Available Tax Alternatives
It is prudent to analyze and select the best tax alternative and options. Also, a new investor should be keen on tax offers.
3. Types of Income and Income Flow
A new investor must monitor cash flow since sometimes there may be negative cash flows that need external sourcing.
4. Local Property Price Trends
A wise investor will choose a place where property prices are on the rise.
5. Financing Options
A new investor must be keen on choosing a financial institution from which they will borrow. A convenient, low-interest financial institution is the best.
6. Experts
It is unwise to work alone as a beginner. Partners and mentors are essential for new investors in real estate. Besides, it would help if you employed property managers to oversee all the activities in the investment property.
7. Starting Capital
Real estate investment should not be built on debts. Hence the need for a simple opening budget.
Benefits of Real Estate Investment
1. Low Volatility
Many people who look for long-term stable investment settle on real estate. Real estate investment is less volatile as compared to the stock market. Except in extreme circumstances, which rarely happen, real estate value does not change drastically. Besides, you can exercise control over your physical assets and influence their appreciation. Therefore, the chief advantage of low volatility is financial stability due to a stable source of returns.
2. Fairly Resistant to Inflation
Inflation negatively affects many investments and may lead to the closure of some businesses. However, real estate is pretty resilient to inflation, unlike other investments. The effects of inflation can be overcome by the consequent increase in the value of real estate property.
3. Fair Appreciation
The rate of appreciation of real estate property is reasonably good, and it can be predicted. The value of land and the buildings increase with time since both have high demand. Therefore, as the value of the property increase, so will your profits.
4. Tax Benefits
New investors usually dislike taxes. Though taxes may be necessary, they may interrupt a given investment, especially at its inception. To avoid such problems, real estate comes in handy. Interestingly, tax payable for selling property can be at a lower bracket compared to an employee's tax. Besides, various expenses such as maintenance, improvement, upkeep, and insurance can be deducted before tax payment. Such deductions significantly reduce tax payable.
Another advantage for established real estate investors is that they may use all the money earned from selling a particular property to buy another property without paying tax. However, the reinvestment must be communicated to the relevant tax authority.
5. Advantage of Leverage
Few investments can offer leverage opportunities. Real estate investment allows an investor to borrow money for further investment ventures. In this case, a mortgage is given to an investor to assist in purchasing a given property. Besides, an investor can take a home equity loan for various purposes, including paying school fees for the kids.
6. Good Returns
Most people spend their money and time investing with the expectation of good returns. Real estate promises good returns than many investments. Residential and business houses are always in demand; therefore, real estate returns are guaranteed. Your returns will be equivalent to the quality of your property. It is prudent to remember that much groundwork is needed before a constant stream of returns is created.
Real estate is among the best long-term investments. Besides, it can serve as a savings plan. After taking note of the requirements, venturing into real estate is simple and rewarding.