Did you know that experts expect the global healthcare industry to reach more than six hundred billion dollars by 2028?
If you have an idea for a great healthcare business, there has never been a better time to get started in bringing your dream to life. Not only are there huge opportunities to make a lot of money, but you'll also develop a greater sense of purpose by helping people who are in need.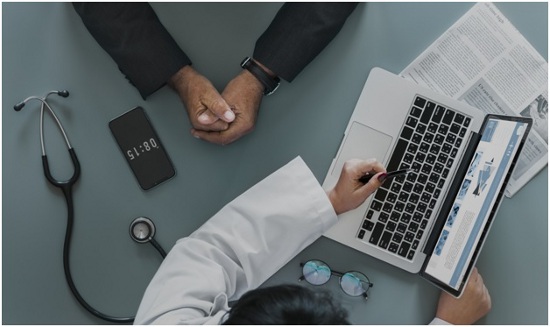 It can be difficult to understand what steps you need to take for starting a business in the healthcare industry. To make things easier for you, we've put together a guide that explains what you need to do. Read on and we'll tell you everything that you need to know.
The Basics of What a Healthcare Business Is
In the most general sense, a healthcare business is any business that offers medical services. This includes manufacturing healthcare equipment, medical insurance, and offering personal care to patients.
The First Steps for Getting Started
Before taking any action towards business success, you should first ask yourself what you want your business to look like and what your plan is for going forward. Some people want to start a private practice on their own, and some people want to have a group practice.
If you're looking for inspiration to figure out what kind of business to open, consider reading this article this article by Iinsight which explores the top healthcare trends to watch in 2022.
If you have the right investors in place, it's a good idea to hire CPAs, business attorneys, insurance agents, financial planners, and advisors. By having these experts on your side, it will be easier for you to take the first steps to start a business. You might also want to hire a healthcare business consultant who can guide you through the process of entering the industry.
Try to remember that you're making an investment by starting a healthcare company. This is why it's essential for you to have a solid plan for moving forward. The goal of this plan should be to explain how you will turn your idea into reality.
Once you've got a plan in place, it's time to start taking action.
Organize Yourself
The best way to get organized is by creating a solid business plan. This will make it easier to make sense of all the steps involved in starting your business.
If you've never created a business plan before, you might consider using a pro forma, which is a less complex business plan. A pro forma should be a three to five-year plan and financial outlook. If you'd prefer to create a more detailed plan, you should make sure to include information such as how your business will be organized and managed, what kinds of funding you need, and what your financial projections are.
By writing up a business plan, you'll force yourself to look seriously into the finer details related to starting a business. You'll therefore be in a better position to attract key investors.
Assess Your Startup Costs
There are many variables involved in starting a healthcare business. This is why it's difficult to know what your costs will be unless you perform an assessment.
Most people who choose to start private physician practices need around one hundred thousand dollars to get started. You'll also need to take into account things such as leasing costs, overhead, equipment and computers, and insurance. If you are offering X-ray and radiation therapy, make sure to get a thyroid shield for your medical personnel. It protects medical staff from the dangerous effects of scatter radiation and overall radiation exposure. Since the costs for opening a new business quickly add up, you should be as realistic as you possibly can about what you'll need to spend money on.
Obtain Licenses and Permits
Do some work to figure out what kinds of licenses and permits you'll need to have to open the doors to your business. This means that you'll need to have time, money, and patience to do the necessary research for figuring this out.
At the very least, you'll need to have a general business license, your federal and state tax identification number, zoning permits, a professional medical license, health permits, and environmental permits.
You'll also need to know how you plan on structuring your business. With all of the work involved in getting the necessary licenses and permits in place, you should take action at least a year before you plan on actually opening your business.
Find a Great Location
Before you decide on a location, you need to decide whether you want to lease your space or build it from the ground up. If you don't have the money on hand to spend on real estate, it's a good idea to lease your business.
Keep in mind that it's possible you'll qualify for tax deductions if you choose to lease your own space.
Hire Your Staff
If you want to succeed, you'll need to have a skilled and dedicated team. You might want to hire a manager, a receptionist, and other employees to help you out. Do the best you can to create a supportive work environment so that your clients will feel that all of their needs are being met.
If you feel overwhelmed when thinking about what it takes to hire staff, you might consider investing in a medical franchise that already has a solid business model and a great reputation. This could make your job much easier.
Take the First Steps to Open Your Healthcare Business
Even though there are many steps involved for those who want to open a healthcare business, it's not that difficult to get started. You first need to understand what your intentions are, what you want to accomplish. You should then create a business plan, find investors, and start building your team.
If you want to find out more about what it takes to start your own healthcare company, don't forget to check out the Work and Education section of our website. We publish many important articles on this topic.