For some people, having a dream to become a big and successful entrepreneur is a dream that must be achieved. However, only a small number of them can make this dream come true. The reason is, to develop a business to be big from the start is not as easy as turning the palm of the hand. However, did you know that you can also start a business with small capital? Whether it's a home-based business or a larger-scale business, if the capital you have is small, it will certainly be more difficult. You need a cool way to improve.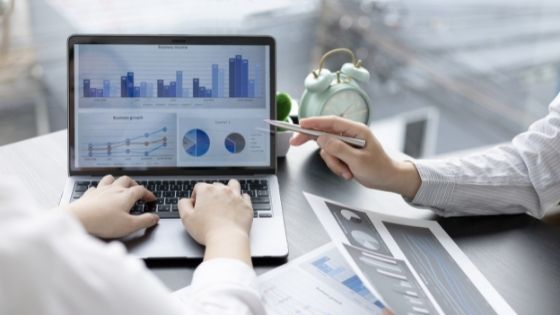 In addition to capital, the important thing that must be owned by an entrepreneur is a mental steel that does not give up easily and must also be prepared to give up hope. However, don't worry, because there are tips that can be applied to realize your goals.
1. Choose the Type of Business
The first step you have to do is determine the right business and suitable for you. Try to choose a business that matches your hobbies or interests. That way, you will not feel heavy and burdened when running it. If the hobby you have been doing so far is only spending money, then you can start thinking about how to make your hobby make money. The easiest example is if you have a hobby of traveling, then you can start a business by setting up a travel business, ticketing service, tour guide, photographer, and many others.
2. Do Market Research
Market research helps you to find opportunities that will happen to your business. Through research, you will discover what people are really looking for and need. Therefore, your business is here as a solution to the problems that occur on target. Market research will also help determine who your competitors are. Competitors are not something to be afraid of, because you can learn to analyze what are the advantages of your business compared to competitors.
3. Allocate Business Capital Appropriately
Please note that there are two ways to allocate business capital. The first is capital expenses, where capital is used to purchase raw materials, equipment, and business equipment. An example is if you are going to start a laundry business then the purchase of a washing machine, dryer, and stock of laundry soap are included in this expense. The second is operational expenses, namely operational expenses that include electricity costs, building rent, employee salaries, and the like. With the right allocation, small capital can be used effectively and efficiently.
4. Take advantage of the equipment you have
When starting a business, you don't always need new and sophisticated equipment. You can use the equipment you have in advance to minimize the capital that comes out. And if later your business is large and the existing tools are no longer possible, you can only buy new and more sophisticated equipment. That way you will start a business with a small capital.
5. Choose the Right Location
Location is an important aspect of starting a business. Choosing a busy and appropriate location can make your business grow faster. For businesses that have just been started, don't hesitate to take advantage of the existing space around the house, such as a terrace or garage. Examples of some of the biggest companies in the world come from garages such as Apple, Google, Amazon, Microsoft and so on.
6. Take advantage of social media
You can take advantage of the sophistication of social media today, because with social media, you can do promotions for free and reach more potential customers outside the island and abroad. Try to start posting with interesting pictures and give promos every day, guaranteed to be a lot of customers who come out of curiosity to try. Marketing through social media for free will help you develop a business with small capital.
7. Using Capital Wisely
Avoid buying things that you feel you don't need. Because the capital owned is not much, so don't let the capital run out just to buy things that are not so important in the business. To be more secure, you can make a complete and detailed shopping plan, so that later you don't make the wrong steps in spending business capital.
8. Involve People Closest
Involve the people around you such as husband, sister, brother, brother, friend in starting a business, because inviting the closest person will certainly not demand much of you. Later, if the business you are starting has grown and is big, you can recruit employees from outside with several criteria that you can set yourself.
9. Good at Divide Time
In developing your business, you are required to be able to utilize and use time appropriately, effectively, efficiently, and profitably. If necessary, you can make a timeline for the next 1 month regarding what needs to be done, so that no time is wasted. Keep in mind that if you procrastinate, your capital will continue to be used without any significant results and you can lose out on competitors who are building a business just like you.