Smart word is there for some reason in smartphones. Technological advancement has opened new avenues for people to train and advance in their social and personal life. Improving your cognitive abilities and training your brain for better results is now also possible.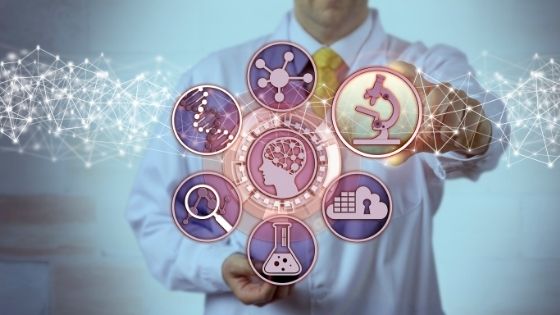 Here is a list of 10 best apps that are available for you to train your brain. According to these thesis editing rates, it is crucial to train your brain to be smart.
1. Fit Brains Trainer:
The app is available free on both iOS and Google Play.
This app has more than 360 unique puzzles and games that help you to improve and stretch your mental agility through different tasks. It also keeps track of your performance and progress as well. It also offers recommendations for better results.
2. Lumosity:
This app is available on iOS and has free limited access. Monthly subscription charges are $15 and annual charges are $80.
It has three games sessions that aim to improve memory, attention, processing speed, problem-solving, and thinking flexibility. The games have a time limit to complete and change every time. Users have the option to track their progress and compare it with others as well.
3. CogniFit Brain Fitness:
Available on iOS and free for four games. A full subscription is available on $13 monthly and $120 annually.
This app has sleek, addictive, and fun games that help you to improve your cognitive abilities that include memory and concentration. The games in this app are specifically designed by neuroscientists.
4. Personal Zen:
It is a free app available on iOS.
This app is specifically designed to reduce anxiety by focusing more on the positive side instead of the negative side. The game has two animated characters, one is calm and friendly while the other is an angry one.
5. Brain Trainer Special:
Available on Google Play and has free subscription.
It is just like the Lumosity app on iOS. It keeps your mind in top shape through memorizing phone numbers, letter sequences, and solving math problems. Difficulty ranges are available to get started on this app.
6. Brain Fitness Pro:
$4 Subscription charges and available on iOS.
This app has a series of exercises that are specific to memory training. It enhances problem-solving skills, memory, and focus. The benefits of the app are long term.
7. Happify:
Available on iOS with no subscription charges.
The app uses the fundamentals of positive psychology to keep your focus on your strengths for a happy life. It enhances your skills of gratitude, coping the stress, and empathizing.
8. Positive Activity Jackpot:
Free of cost and available on Google Play.
This app uses augmented reality along with android GPS to find activities and diversions nearby. The best app for people who are coping with depression to get into some positive activities.
9. Eidetic:
Available free on iOS.
This app uses a spaced repetition technique to help you memorize your important details such as account number, phone number, and interesting facts.
10. ReliefLink:
This app is designed by Dr. Kaslow for suicide prevention but can be used to track the general mood as well. It is an award-winning app that keeps a check on all the things that are relevant to your mental health.