For Rami Malek, his Egyptian roots and Arabic-like traits could have divested him all it takes for a phenomenal Hollywood actor to rule the roost. But it's this chink in the armor that equips him with unique qualities scarce in the film industry.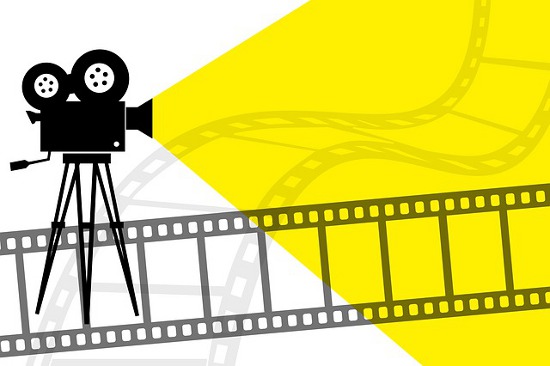 He started out portraying terrorists, pharaohs, Middle East 'bad guy' and other roles as a supporting character compatible with his distinguishing features. Later on, Rami cast as Freddie Mercury in the Bohemian Rhapsody and got his meteoric rise to stardom.
The 37-year-old has clinched the scar's Best Actor trophy in 2018 as a movie star and has appeared in other films throughout the years. His hordes of fans know him for versatility.He camouflages to give a piece of the action that keeps you at the edge of your seat in every show.
1. Bohemian Rhapsody
Bohemian Rhapsody boosted Rami Malek net worth a lot and threw him at the center of a hotly-debated issue about his character fluidity. While a vast majority of stakeholders raised doubt on his aptness in the casting, viewers got along with him like a house on fire.
The poignant plot knitting together the journey of a bold entertainer who defies all odds to claw his way to the top resonates with music lovers, go-getters and outsiders. Rami Malek could have been ruled out if not for his singing lessons, dialect coaching and dance tutelage that transformed him into a suitable candidate for Freddie Mercury in the Bohemian Rhapsody.
Rami broke away with tradition by overcoming stereotypes and convention inspiring many who have suffered unfair prejudice in the entertainment industry.
2. The Twilight Saga: Breaking Dawn Part II
Rami Malek appears in Twilight's final leg as Benjamin, a predator from the Egyptian coven. He is in his element in doing what he does best-adapting to a new role. His unprecedented approach gives him even more leverage to unleash more potential. If you have encountered a Twilight burst, Rami must have caught your eye although Edward and Jacob dominated the show.
He intervenes in combat with a cataclysmic earthquake that puts everyone in the firing line, including his friends. His red eyes throw in surrealism to thethrillingshow.RamiMalekis the guy you don't want to lose track of throughout the show.
3. The Master
Rami appears as a supporting character but this does not mean he's latched onto the sidelines. The Master traces an alcoholic man grappling with WWII distress. Joaquin Phoenix stars in this film and leaves a glaring void because of his volatile life. The trauma and alcoholism that defines him lurches him from one crisis to the next drawing in more people to his shattered life.
Rami Malek portrays Clark who takes on a limited role although he hits the screen frequently. You don't have to be his fan to immerse yourself in its suspense; this masterpiece will keep anyone ensconced in their movie couch. However, it suffered disastrous losses but it was nominated for Oscars three times and made a sensational rise to 'Best 10' movies lists.
4. Night At The Museum
Not every watchman has the nerves of steel to brave a spine-chilling museum whose exhibits sprout to life at dead of night. The tablet of Ahkmenrah may throw you off the scent as your ordinary artifact, but they're Holy Grails enshrouding supernatural potency that can be harnessed down to earth.
Larry has to play by the rulebook to manipulate these nocturnal exhibits first before discerning the secret behind their power. He learns the rope to wrap their magic around his little finger and gets on top of everything.
5. Larry Crowne
In this movie, Rami Malek embodies the style of a student who puts the role of education in one's life into jeopardy. The students labeled as unfocused and warned by teachers they may not amount to anything in life seem to have been born under a lucky star. He adds an aura of humor into the classroom with his thoughtless brains that subtly infuse fun and spectacle into the film.
He boasts a lighthearted mood that unmasks something we may not have seen in previous movies. In all, Rami's jocular character breathes life into a class that might otherwise have turned gloomy without him.