AdWords is regarded a highly intricate and complex system which often can be very daunting for the users who are new to this territory. Effective Use of Google Adwords is directly proportional to the results that it is capable to deliver to the users. So, if you are handling a budding business and are new to the world of SEO and Google Adwords, here are few things that can help you fetch more and more views and popularity over the internet using these keywords properly.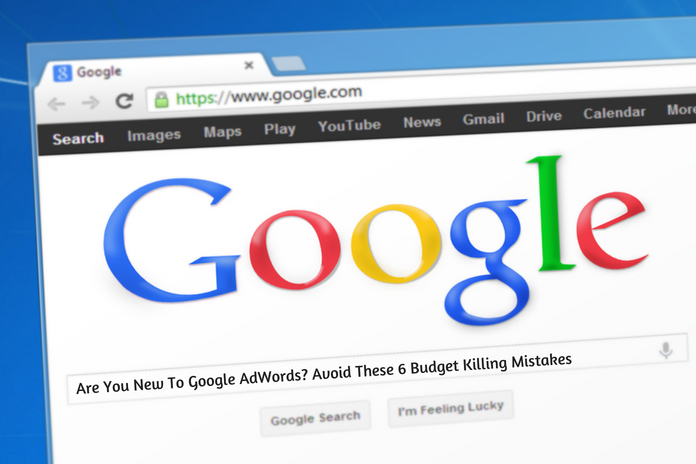 Even so, online you will come across many ways of implementing these keywords wisely; still there will be some Google Adwords mistakes that you won't even know that you are committing. So, read on to know about these top 6 deadly mistakes of Google adwords and frame a plan to avoid these at all possible costs.
Failure to Group Keywords Properly: Pay attention to selection of keywords and matching them with some of the closely knitted ones can help in getting an ad or content highest views and popularity over the net. In the absence of knowing the right act to do so, the entire campaign can go for a toss. Ideally, stick your plan on grouping less than 20 keywords in a single ad group; selecting more disparate ones can defeat the purpose.
Generic Content: An ad has a limited time period to impress and leave an impact on the viewers and presenting them with an unappealing and generic ad can do a lot of harm. This is regarded as one of the most Google Adwords common mistakes. Read their minds and target them as per their expectations.
Ignoring the right Keyword Match Types: Generally Adwords facilitates to try 3 different keyword types of match namely phrase, broad, and exact. Make sure to use these combinations correctly and in even more specific manner. Practice to learn, love, and strive to implement right matching to taste success with your Ad.
Ignoring Negative Keywords: This is termed as a word that can turn a keyword phrase into something that can act against your ad. So be choosy about the selection of right set of keywords before you finalize the keywords that you want.
Not Setting A Timeline: For ad campaigns, it is always the amount of time that can do good or bad things for an ad. Sometime it hampers its efficiency straight by half. It majorly majors because of over-exposure and when they see the old ads and often tune them out. This call for regularly refreshing the ads by setting a date calendar for the same.
Not Targeting oneself: If you want results from Google Adwords, that are even above the organic ones, always stay competitive and strive to do better than the best that you think you are doing at present. Start to undercut your own branded results to get an unbeatable place on the search engine.