Are you looking for a way to get more eyes on your website? Are you tired of posting new content only to gain zero traction from your audience?
It's a frustrating feeling, no doubt, and it's something that quite a few businesses experience.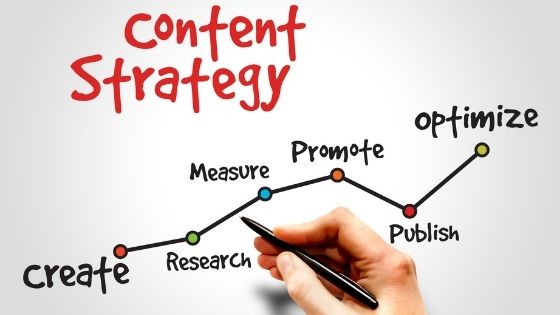 But with the right content strategy, you can turn things around! Keep reading to learn how you can start building up your brand's content plan today!
Learn About Your Audience
You can't reach your goals without first understanding where your business stands with your audience.
Along with your team, perform a deep dive into your content's analytics. As you start going through your old content, ask yourself:
How is your content performing?
Are you reaching the intended audience?
What types of content generate the most traction?
There's a distinct possibility that your audience isn't as aligned with your marketing strategy as you thought. While that isn't an unfixable issue, it is something you'll need to address through your content creation strategy.
Involve Your Audience
The truth is, most companies only think they know what their audience wants. At the end of the day, a document with data can only give you so much information.
That's not to say that a business plan isn't important. However, it isn't a substitute for direct communication.
But one of the best things you can do for your business is to reach out directly to your audience. Ask them what types of content they want to see you cover.
One great way to involve your audience is to take questions from them. Have a place where your customers can get in touch with you, then address their questions in a regular Q&A session on your blog.
Be Genuine
Research shows that today's consumers would rather take the word of a fellow consumer than a brand. At the same time, this doesn't have to spell doom for your content strategy.
Instead, take this time to refocus away from your traditional blogging style. Take a more laid-back approach, using casual, conversational language.
Furthermore, stop using your content marketing strategy solely as a means to increase sales. Instead, treat it as a means of increasing engagement.
Customers don't care about marketing jargon and flashy ads. They want to see real solutions to real problems.
Think about the types of issues they encounter every day, then think about how your business can directly address those pain points through your content.
Outsource
Most business owners have enough on their plates to begin with, so coming up with an SEO content strategy might be the last thing on their minds.
Still, that's no excuse for lacking a content creation strategy. Instead, consider outsourcing to an internet marketing firm.
A contractor internet marketing service gives your business access to a variety of services, including content management and social media management, for a fraction of what you'd pay to bring on new employees.
Ultimately, it's the fastest and most effective way to get the content that your brand needs quickly, affordably, and professionally.
Building Your Content Strategy
Ultimately, a great content strategy comes down to one thing: Your audience.
Without understanding who you'd like to reach and how they communicate, you'll have a near-impossible time climbing the search engine ranks.
For more tips on growing your business, make sure to follow our blog!